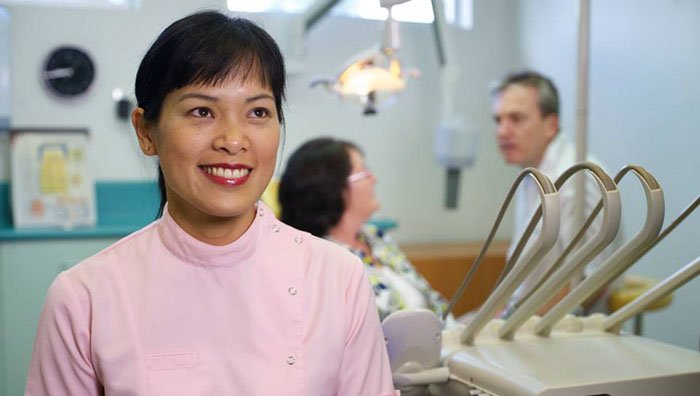 DentArana provides Family Dentistry in Arana Hills
At DentArana we want you and your family to maintain a beautiful, healthy smile, for life. It is been scientifically proven that inadequate oral health influences the severity of other medical conditions.
Preventive care coupled with good oral hygiene and routine dental examinations will enable you to manage and maintain your teeth and gums for life. From a routine six month check-up to an advanced procedures, our extensive range of services mean that you no longer need to visit the city centre for professional dental care.
DentArana is conveniently located in green surroundings in Brisbane's western suburbs; the air is clean and parking is freely available.
At DentArana we provide you and your family with our quality professional services. We are proud of our treatment standard, expertise and extensive range of dentistry services, and are known for our high quality of care and commitment to excellence. It is our goal to give patients the best personalised dental care possible for their long-term oral and general well-being.
As dentists we also strive to provide a cheerful and friendly environment. Our depth of dentistry services are usually only found in Brisbane city centre, so as well as being able to treat all dental requirements, we also offer the benefits of a suburban setting; we're easy to find and have lots of free parking space!
With DentArana you are in the very best hands. On arrival we invite you to sit back, relax and enjoy your time in our family-oriented dental practice. For maximum comfort and care a clinical assistant will accompany you throughout your visit, and our team of experienced dental professionals and practice coordinators will cheerfully answer any questions or concerns about dental treatment.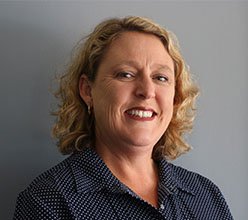 JENNY SUNNER
Practice Manager
Our Practice Manager, Jenny, joined Dentarana in January 2017. Jenny is committed to welcoming all patients into a space they can feel comfortable and confident.
Jenny brings a wealth of experience to our team, having being involved in the dental industry for many years.
She also believes very strongly in the benefit of developing a happy and well-functioning team. Jenny is excited to be working with the well-established team here at Dentarana.
In her spare time, Jenny enjoys spending time travelling. Along with her husband they have recently bought a caravan and enjoy weekends away exploring our local areas. In her spare time Jenny is a surf lifesaver, having dedicated over 400 hours to her club.
Jenny thrives on being busy and takes great pride in contributing to an overall outstanding patient experience. We are excited to see more of Jenny's ideas here at Dentarana.
---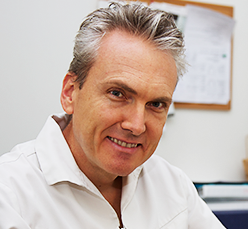 DR ALAN FITZPATRICK
Dentist
DR ALAN FITZPATRICK is the principal Dentist at DentArana, with qualifications at the University of Sheffield and the Royal College of Surgeons in the UK.
Prior to choosing Australia for his home, Alan worked in the UK and Spain both in private practice and University teaching hospitals. Alan has been a dentist since 1991 and has a keen interest in Cosmetic Dentistry, Orthodontics and the co-ordination of large treatment plans.
Memberships:
AAOO (Australasian Association of Orofacial Orthopaedics)
---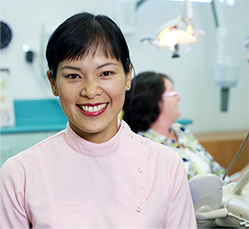 DR LO-AN VU
Dentist
DR LO-AN VU graduated from University of Qld in 1993. She enjoys all areas of general dentistry and is a strong advocate for the early development of good oral facial health and beauty.
Lo-An is a graduate of ACNEM (Australasian College of Nutritional and Environmental Medicine) and has a passion for Veneers and Cosmetic Dentistry. She is also a member of the AADFA  (Australasian Academy of Dento-Facial Aesthetic), trained and qualified in providing anti-wrinkle treatments.
Other areas of expertise include:
Memberships:
AAOO ( Australian Association of Oralfacial Orthopedics)
AADFA (Australasian Academy of Dental Facial Aesthetics)
In her spare time Lo-An enjoys tennis, triathlons, skiing and travelling with her family and friends.
---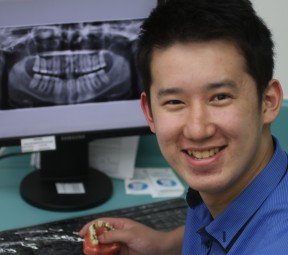 DR RYAN LIANG
Dentist
DR RYAN LIANG graduated from Griffith University with First Class Honours in 2014 and was awarded the Endodontic Group prize for Excellence in Endodontics (Root canals).
Before joining DentArana, Ryan worked in Mackay, providing contemporary dental treatment and providing clinical leadership to his colleagues. Ryan is passionate about all aspects of dentistry, and is particularly interested in managing pain and anxiety in the dental office; he has, in the past, presented research about dental anxiety and the use of lasers to manage pain.
Ryan believes that being relaxed and comfortable at the dentist is important for the delivery of sound dental treatment and positive oral health outcomes.
Ryan is also a member of the Australian Dental Association, American Dental Association, Australian Society of Endodontics, Australian Prosthodontic Society
---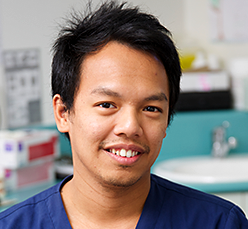 DR JUSTIN OOI
Dentist
DR JUSTIN OOI graduated from the University of Queensland in 2010 and has practised in Warwick as well as Gatton and Laidley prior to joining our team.
Justin is passionate about aspects of dentistry involving oral surgery and full mouth rehabilitation.
When not promoting good oral health care, Justin enjoys travel, food, yoga, swimming and learning foreign languages (he currently speaks English, French, Chinese, Malay and is learning Spanish and Italian).
---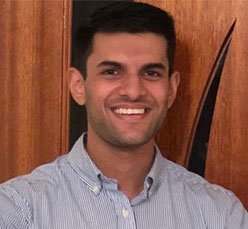 DR HARDI DESAI
Dentist
Dr Hardi Desai graduated from Griffith University with Academic Excellence. He has grown up in Brisbane and is excited to be back practicing in his home city.
Hardi likes to ensure all of his patients feel comfortable and relaxed at the dentist with his calming and caring nature.
He understands that most patients feel anxious and tailors his approach to their individual needs. Hardi is passionate about delivering quality health care, with a special interest in cosmetic dentistry, oral surgery and paediatrics.
Outside of dentistry, Hardi enjoys almost all sports, food and spending time with his friends and family.