Dentist Near Me
Proudly servicing the following suburbs...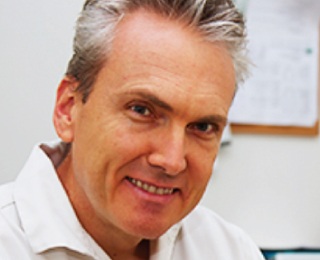 Dr Alan Fitzpatrick
Dentist
DR ALAN FITZPATRICK is the principal Dentist at DentArana, with qualifications at the University of Sheffield and the Royal College of Surgeons in the UK and has been practicing since 1991.
Prior to choosing Australia as his home, he worked in the UK and Spain both in private practice and University teaching hospitals. Alan is passionate about keeping up to date with the newest techniques in dentistry and travels all over the world to attend courses. He has keen interests in orthodontics, implant dentistry and tissue grafting techniques. He is a graduate of the gIDE Institute's implant program Master Clinician Program in California. He is greatly interested in facial growth particularly in younger patients and early intervention to correct some irregularities. He enjoys mentoring the younger dentists within the practice.
He has travelled to Cambodia to teach at the university in Phnom Penh and provide dental treatment for patients who would not have the opportunity to benefit from dental treatment.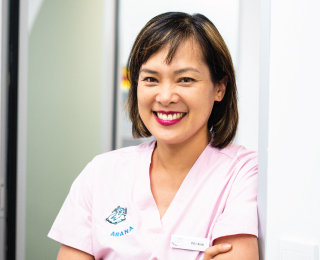 Dr Lo-An Vu
Dentist
DR LO-AN VU graduated from University of Qld in 1993. She enjoys all areas of general dentistry and is a strong advocate for the early development of good oral and facial health.
Lo-An is a graduate of ACNEM (Australasian College of Nutritional and Environmental Medicine) and has a passion for Veneers and Cosmetic Dentistry. She is also a member of the AADFA (Australasian Academy of Dento-Facial Aesthetic), and is trained and qualified in providing anti-wrinkle treatments.
Memberships:
ACNEM (Australian Association of Nutritional and Environmental Medicine)
IAO (International Association of Orthodontics)
AAOO (Australian Association of Oralfacial Orthopedics)
AACP (American Academy of Cranialfacial Pain)
AADFA (Australasian Academy of Dental Facial Aesthetics)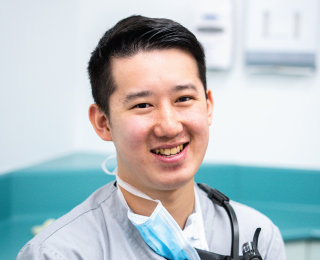 Dr Ryan Liang
Dentist
DR RYAN LIANG graduated from Griffith University with First Class Honours in 2014 and was awarded the Endodontic Group prize for Excellence in Endodontics (Root canals). He has also completed a Graduate Diploma of Clinical Dentistry in Conscious Sedation and Pain Control at the University of Sydney which allows him to perform Conscious "Twilight" Sedation to help patients by reducing pain and anxiety during dental procedures.
In 2021, he was awarded the prestigious Fellowship of the Royal Australasian College of Dental Surgeons. Furthermore he was also awarded a Diploma of Implantology and a Diploma of Orthodontics/Dentofacial Orthopaedics from University of Jaime II (UJI).
When Ryan is not studying, he enjoys spending time with his wife and friends, playing board games, walking the dogs, Latin dancing and hiking.
Awards and Affilitations:
Fellow of the Royal Australian College of Dental Surgeons – FRACDS (GDP)
Fellow of the International Congress of Oral Implantologists (ICOI) 
Member of the Australian Society of Dental Anaesthesiology (ASDA)
Australian Dental Association Member
International Association of Orthodontics (IAO) Member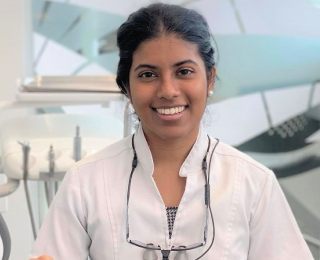 Dr Madusha Ranatunga
Dentist
Madusha Ranatunga completed her Bachelor of Dental Surgery at James Cook University. She was fortunate enough to live in sunny far north Queensland and gain experiences ranging from big cities to small rural towns. Upon graduation she returned to Brisbane and is excited to serve the community she grew up in.
Madusha enjoys all aspects of general dentistry with a passion for helping patients overcome their dental anxiety.
Madusha has a keen interest in preventative dentistry and hopes to provide her patients with the knowledge of maintaining excellent oral health.
Outside of the clinic Madusha enjoys staying active, cooking, and spending time with her family and pets.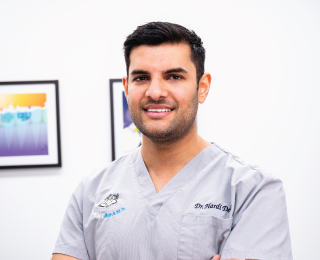 Dr Hardi Desai
Dentist
DR HARDI DESAI graduated from Griffith University with Academic Excellence. He has grown up in Brisbane and is excited to be back practicing in his home city.
Hardi is passionate about delivering quality health care, with a special interest in cosmetic dentistry, oral surgery and paediatrics.
Hardi likes to ensure all of his patients feel comfortable and relaxed at the dentist with his calming and caring nature.
He understands that most patients feel anxious and tailors his approach to their individual needs. 
Outside of dentistry, Hardi enjoys almost all sports, food and spending time with his friends and family.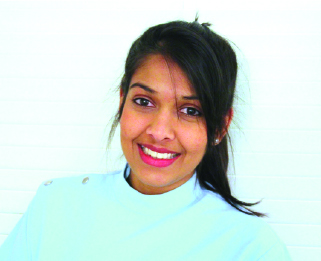 Dr Nirmani Abeywardana
Dentist
After completing a dual degree of a Bachelor Oral Health in Dental Science and a Graduate Diploma of Dentistry in the Gold Coast, Dr Marni has experience working in both the public and private dental worlds. She has worked on the beautiful Sunshine Coast for several years but since having her baby, Marni and her husband have relocated to Brisbane to be closer to city life again.
Dr Marni enjoys providing community health care by assisting her patients with the preventative approach to dentistry.  Dentistry has come a long way since the
old days, and as such Dr Marni always strives to make all appointments enjoyable and stress free.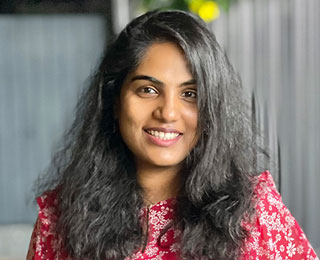 Dr Jennifer Joseph Antony
Dentist
Dr. Jennifer Joseph Antony graduated with a Bachelor of Dental Surgery from Dr.TNMGR Medical University in Chennai, India in 2014. She is highly experienced in restorative and preventive dentistry and is also trained in the field of periodontology.
Dr Anthony is highly passionate about dentistry. She is interested in all aspects of general dentistry and has a special interest in preventive and restorative dentistry.
Jennifer strives to create a positive environment, ensuring her patients receive the right treatment plan and diagnosis. She is committed to providing excellent patient care and education for her patients on oral health and hygiene. Before moving to Australia, Dr Anthony has extensive dental experience overseas.
In her free time, she loves spending time with her family and friends. She enjoys travelling and cooking healthy foods.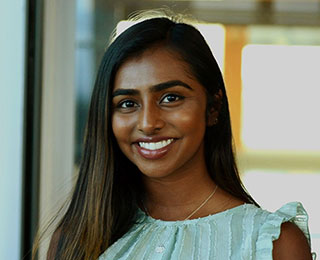 Dr Praveenaa Saravanamuthu
Dentist
Dr Praveenaa Saravanamuthu graduated with a Bachelor of Dental Surgery from the University of Adelaide. She enjoys a wide range of dentistry with a particular love for restorative dentistry, endodontics, and oral surgery.
Praveenaa is passionate about getting to know her patients and delivering high-quality dental care in a gentle and calming manner. She prides herself in providing holistic care and tailoring treatment to each patients' individual needs.
Outside of dentistry, Praveenaa enjoys spending time outdoors and keeping fit with sports like soccer and netball. As a new resident to the area, she also looks forward to discovering all that Brisbane has to offer.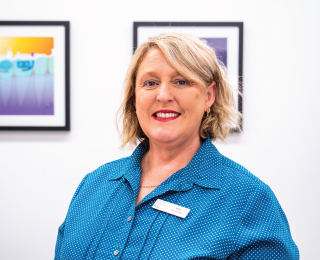 Jenny Sunner
Practice manager
Our Practice Manager, Jenny, joined Dentarana in January 2017. Jenny is committed to welcoming all patients into a space they can feel comfortable and confident.
Jenny brings a wealth of experience to our team, having being involved in the dental industry for many years.
She also believes very strongly in the benefit of developing a happy and well-functioning team. Jenny is excited to be working with the well-established team here at Dentarana.
In her spare time, Jenny enjoys spending time travelling. Along with her husband they have recently bought a caravan and enjoy weekends away exploring our local areas. In her spare time Jenny is a surf lifesaver, having dedicated over 400 hours to her club.
Jenny thrives on being busy and takes great pride in contributing to an overall outstanding patient experience. We are excited to see more of Jenny's ideas here at Dentarana.
New Patient Specials
New Patient Offer: $199* for the first general exam, clean and scale for new patients.
Pay No Gap: NO GAP for a general exam, clean and scale with any health insurance (under 17's)*
No Gap Mouthguards: or $99 without health insurance.
No Health Insurance: $99 for a general exam, clean and scale (under 17's)*
FREE Consultation
Book a complimentary consultation for any of our services, including dental implants, cosmetic dentistry, smile make-overs, orthodontics and anti-wrinkle injections.
*terms and conditions apply to all promotions
schedule your
next

dental appointment today!

or visit us in store and talk to one of our friendly staff.