Dental Crowns and Bridges in Arana Hills
Dental crowns and bridges are the ideal solution if you have missing or damaged teeth and wish to restore a natural smile. DentArana produce and install custom-made prosthetic oral devices which look and function just like your natural teeth. Dental crowns and bridges are a fixed tooth replacement solution which will restore full functionality and a healthy smile.
Crowns and Bridges Arana Hills
It is not uncommon to chip, crack or damage teeth. Dental crowns and dental bridges are a popular treatment option for such issues, and they work in the following ways.  
Dental Crowns – Made from porcelain or ceramic, a dental crown is a manufactured tooth which is affixed to a damaged, fractured or weakened tooth. Your dentist will examine the damaged tooth, prepare the surface and affix a dental crown using dental cement to restore your smile. A dental crown is essentially a 'cap' which sits over the damaged tooth, and it looks and functions just like a natural tooth. 
Dental Bridge – If you have multiple missing teeth, a dental bridge can restore your smile. A dental bridge consists of a set of false teeth attached between two crowns. The crowns are affixed to the teeth on either side of the gap, before the bridge is cemented securely. Bridges have a natural appearance and will restore a complete smile along with full functionality.   
When are Crowns and Bridges Used

?
Dental Crowns are used in cases where: 
A tooth has been damaged or fractured

 

Extensive decay has weakened a tooth

 

Severe tooth discolouration

 

Misshapen tooth/teeth

 
Dental Bridges are used in cases where: 
One or more teeth have been lost

 

An individual has had dentures but found them to be uncomfortable or unstable

 
How long do Crowns and Bridges Last

?
Providing you maintain good oral hygiene; you can expect a crown/bridge to last between 10-30 years.  
Book a Consultation for Crowns and Bridges Today
DentArana are your local dentist offering crowns and bridges in Arana Hills.  Contact us today to book a consultation and take the first step towards restoring your smile.
New Patient Specials
New Patient Offer: $199* for the first general exam, clean and scale for new patients.
Pay No Gap: NO GAP for a general exam, clean and scale with any health insurance (under 17's)*
No Gap Mouthguards: or $99 without health insurance.
No Health Insurance: $99 for a general exam, clean and scale (under 17's)*
FREE Consultation
Book a complimentary consultation for any of our services, including dental implants, cosmetic dentistry, smile make-overs, orthodontics and anti-wrinkle injections.
*terms and conditions apply to all promotions
schedule your
next

dental appointment today!

or visit us in store and talk to one of our friendly staff.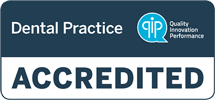 We are thrilled to share the fantastic news that we have achieved full accreditation from QIP (Quality Innovation Performance). This accomplishment affirms our commitment to delivering top-tier dental care and making a lasting positive impact on the oral health of families within our local community. QIP accreditation is a voluntary acknowledgment that underscores our dental practice's dedication to providing exceptional dental services while continuously elevating our patient care standards. The accreditation process revolves around seamlessly integrating the National Safety and Quality Health Service Standards (NSQHS) into our daily operations, with an unyielding emphasis on patient safety. Working hand in hand with QIP, the Australian Dental Association developed this accreditation framework for dental practices, focusing on the six National Safety and Quality Health Service Standards relevant to the field of dentistry.