Dental Clinic Servicing Arana Hills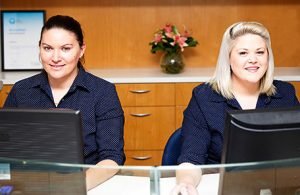 At DentArana, our family owned Northside dental clinic has provided you and your family with quality professional services around the Arana Hills area for 13 years.
DentArana provides dentistry to Arana Hills locals while offering convenient appointments on a Tuesday and Thursday Evening and Saturdays. We welcome all emergency patients from Arana Hills.
For more information on how DentArana can provide patients in Arana Hills with outstanding service contact one of our friendly staff today.
Our Dental Services
Preventative Dental Care
Restorative Dentistry
Breathing Retraining Program
Endodontic Procedures
Periodontal Disease
Our Special Offers
FREE Consultation for New Patients
FREE Anti-Wrinkle Injection Consultation for All Patients
Schedule Your Next Dental Appointment at DentArana Today!
Experience comprehensive and exceptional dental care at DentArana.
We are open from Monday to Saturday for your dental health needs. Call our Arana Hills clinic to schedule appointment your next dentist appointment. DentaArana is a family-focused dental practice serving patients from Keperra, Arana Hills, Everton Park and Ferny Hills.
We look forward to seeing you! Contact us on (07) 3351 3366 or book your appointment online today.