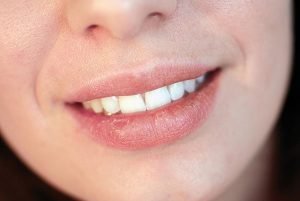 Dry mouth, also referred to as xerostomia, is a common dental problem that can be easily treated and managed. Dry mouth is an indication that your mouth is not producing enough saliva.
Saliva plays an important role in the health of your mouth. Too little of it can lead to xerostomia and cause other issues such as bad breath, tooth decay, and even gum disease.
If you suspect that you have dry mouth, schedule an appointment with your DentArana dentist to determine what's causing the problem and what treatment is suitable for you.
Causes and Symptoms of Dry Mouth
Medications – medicines prescribed for managing depression, anxiety, and high blood pressure can cause dry mouth, including antihistamines, muscle relaxants, decongestants, and pain relievers.
Lifestyle – people who smoke and drink alcoholic beverages increase their risk of developing xerostomia. Chewing tobacco also aggravates the condition.
Ageing – older people are more vulnerable to dry mouth syndrome due to factors including their lifestyle, state of health, the types of medications they take, or inadequate nutrition.
Dehydration – fever, excessive sweating, burns, vomiting, and blood loss are some of the conditions that lead to dehydration and cause dry mouth syndrome.
Health conditions – dry mouth is also caused by serious health conditions such as Sjogren's syndrome, diabetes, Alzheimer's disease, stroke, and sleep apnoea.
If you have dry mouth, you may experience the following symptoms:
Dryness or stickiness in your mouth
Frequent thirst
Thick and stringy saliva
Bad breath
Dry or sore throat
Hoarseness
Dry, red, or grooved tongue
Difficulty in wearing your denture
Problems in chewing, speaking, or swallowing
Treatment and Remedies for Dry Mouth
You can alleviate the symptoms of dry mouth by following these tips:
Keep your mouth moist and hydrated by drinking plenty of water and/or foods with high water content
If you are at risk of dry mouth, avoid smoking, alcohol, and caffeinated beverages. This also includes skipping salty foods.
Take over-the-counter medicines that help ease dry mouth symptoms.
Chew sugarless gum to help maintain good saliva flow.
See your dentist for further recommendation and treatment.
Diagnosis and Treatment for Dry Mouth at DentArana
While the symptoms of dry mouth can be easily reduced with home remedies, chronic dry mouth requires medical intervention. Your dentist at DentArana will review your medical history including the medications you are taking. A comprehensive examination of your mouth will also be performed.
The treatment for your dry mouth will depend on the cause and severity of the problem. This can range from moisturisers to fluoride treatments (to control cavities that can result from dry mouth). If your dry mouth is caused by a medical condition, your DentArana dentist will work with your physician to provide a treatment plan suitable for your case.
At DentArana, We take proactive approach in addressing all your dental needs and problems. If you want to preserve the health and beauty of your smile, start your journey with us here at DentArana.
New Patients Specials
Pay No Gap : NO GAP for Exam, Clean and Scale (with any health insurance) for under 17
No Health Insurance : Only $99 for Exam, Clean and Scale (under 17's)
Contact us on (07) 3351 3366 or visit us at Shop 5 Patricks Place, Corner Dawson Parade and Patricks Road in Arana Hills.