DentArana are your local dentist in Arana Hills, here to promote optimal oral health for all our patients. We believe everyone deserves to enjoy a healthy smile for life, and by attending routine dental check-ups you can rest assured that any issues are identified and treated before they develop into more complex and costly issues.
The majority of dental problems are preventable, with good dental hygiene habits and regular visits to the dentist going a long way in ensuring optimal oral health. This can lower your risk of experiencing issues such as tooth decay, cavities, gum disease and other issues.
With extensive experience in preventive dentistry, DentArana offer professional advice to help you maintain a happy, healthy smile all year round. Dental check-ups should be carried out every 6 months for all adults.
Make an Appointment for Preventive Dentistry 
Due for a check-up? Call now on (07) 3351 3366 to book an appointment at DentArana today. Our friendly team look forward to taking your call.
What Happens During a Dental Check-Up?
During your check-up, you will be attended to by an experienced dentist and dental assistant. If you have any concerns about your teeth, gums or smile, please make these known whilst in the chair.
Your dentist will examine the state of your teeth and gums, noting any issues. You may also have dental x-rays taken of your teeth and gums to gain a better understanding of your dental health.
You will also receive a professional scale and clean, followed by an application of fluoride to strengthen tooth enamel and keep your teeth looking their best.
Why It's Important to Visit Your Dentist
Plaque is constantly forming around the teeth. If it is not removed, it may turn into calculus. It is important to maintain a good oral hygiene routine in addition to visiting your dentist every 6 months for a check-up, scale and clean.
DentArana provide tailored advice for our patients to help them maintain their oral hygiene. A good oral hygiene routine consists of:
Brushing twice daily
Flossing daily to remove trapped food and plaque
Minimising consumption of sugary/acidic food and beverage
Visiting your dentist every 6 months for a check-up
In doing the above, your risk of experiencing tooth decay, gum disease, cavities and tooth loss can be drastically reduced.
Book a Dentistry Appointment Today
Operating out of a state-of-the-art clinic and in accordance with strict sterilisation and infection control practices, DentArana are open from Monday to Saturday. If its been a while since your last check-up, we invite you to book an appointment today. We look forward to seeing you soon.
New Patient Specials
New Patient Offer: $199* for the first general exam, clean and scale for new patients.
Pay No Gap: NO GAP for a general exam, clean and scale with any health insurance (under 17's)*
No Gap Mouthguards: or $99 without health insurance.
No Health Insurance: $99 for a general exam, clean and scale (under 17's)*
FREE Consultation
Book a complimentary consultation for any of our services, including dental implants, cosmetic dentistry, smile make-overs, orthodontics and anti-wrinkle injections.
*terms and conditions apply to all promotions
schedule your
next

dental appointment today!

or visit us in store and talk to one of our friendly staff.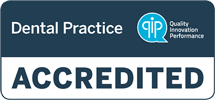 We are thrilled to share the fantastic news that we have achieved full accreditation from QIP (Quality Innovation Performance). This accomplishment affirms our commitment to delivering top-tier dental care and making a lasting positive impact on the oral health of families within our local community. QIP accreditation is a voluntary acknowledgment that underscores our dental practice's dedication to providing exceptional dental services while continuously elevating our patient care standards. The accreditation process revolves around seamlessly integrating the National Safety and Quality Health Service Standards (NSQHS) into our daily operations, with an unyielding emphasis on patient safety. Working hand in hand with QIP, the Australian Dental Association developed this accreditation framework for dental practices, focusing on the six National Safety and Quality Health Service Standards relevant to the field of dentistry.