Surgical Wisdom Teeth Extractions
The wisdom teeth are the third set of molars, which typically erupt between the ages of 17-25. It is not uncommon for the wisdom teeth to cause issues, with impacted wisdom teeth and overcrowding being two of the most common. If you experience pain, swelling or infection then surgical wisdom teeth extraction may be advisable. DentArana have a wealth of experience in surgical wisdom teeth extractions, and our experienced dentists will examine your wisdom teeth to determine whether extraction is necessary.
Why do Wisdom Teeth Need to be Extracted?
Not everyone experiences issues with their wisdom teeth, however many people lack the space needed to accommodate the wisdom teeth. This results in the wisdom teeth becoming 'impacted' or trapped within the gums or jawbone. In addition to experiencing pain and swelling, this leads to an increased risk of infection, gum disease and tooth decay.  
Overcrowding is another common issue, whereby the wisdom teeth exert pressure on neighbouring teeth causing pain and discomfort. Eventually, this can lead to the development of crooked teeth.  
If you notice the following symptoms, surgical wisdom teeth extraction may be necessary: 
Swelling

 

Pain

 

Infection

 

Irritated gums

 

Persistent bad breath

 
When are Wisdom Teeth Usually Extracted?
Wisdom teeth are normally extracted during the teenage or young adult years as a preventative measure. The extraction process is much easier during the development stage, and this can help to reduce the risk of issues such as crowding or infection arising in the future.
Wisdom teeth can be removed later in life, although there is a higher chance of complications as the roots will be fully developed.
Surgical Wisdom Teeth Extractions – The Procedure?
Removal of the four wisdom teeth is a straightforward procedure which typically takes around one hour, and it is performed whilst in the dentist's chair. Depending on your preference, you may opt for sedation or local anaesthetic to ensure your comfort. The procedure involves a small cut being made to the gum to expose the tooth, followed by bone and tooth removal. The recovery process takes up to two weeks, you may experience some slight swelling around the mouth and cheeks.
Your dentist will provide you with aftercare instructions and painkillers to ensure a straightforward recovery.
Wisdom Teeth Extraction Arana Hills – Book a Consultation Today
DentArana are highly skilled in managing wisdom teeth and performing surgical wisdom teeth extractions. If you are experiencing issues with your wisdom teeth, call DentArana today to book an appointment.
New Patient Specials
New Patient Offer: $199* for the first general exam, clean and scale for new patients.
Pay No Gap: NO GAP for a general exam, clean and scale with any health insurance (under 17's)*
No Gap Mouthguards: or $99 without health insurance.
No Health Insurance: $99 for a general exam, clean and scale (under 17's)*
FREE Consultation
Book a complimentary consultation for any of our services, including dental implants, cosmetic dentistry, smile make-overs, orthodontics and anti-wrinkle injections.
*terms and conditions apply to all promotions
schedule your
next

dental appointment today!

or visit us in store and talk to one of our friendly staff.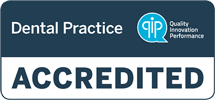 We are thrilled to share the fantastic news that we have achieved full accreditation from QIP (Quality Innovation Performance). This accomplishment affirms our commitment to delivering top-tier dental care and making a lasting positive impact on the oral health of families within our local community. QIP accreditation is a voluntary acknowledgment that underscores our dental practice's dedication to providing exceptional dental services while continuously elevating our patient care standards. The accreditation process revolves around seamlessly integrating the National Safety and Quality Health Service Standards (NSQHS) into our daily operations, with an unyielding emphasis on patient safety. Working hand in hand with QIP, the Australian Dental Association developed this accreditation framework for dental practices, focusing on the six National Safety and Quality Health Service Standards relevant to the field of dentistry.