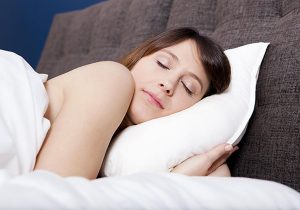 Sleep is important for our physical and emotional health, as it gives us the energy we need for ourselves and those we care about.
Sleep problems can manifest in different ways. Some people have trouble sleeping, while others feel tired, no matter how long they spend in bed.
One common cause of sleep problems is Sleep Apnoea.
Sleep Apnoea Treatment at DentArana
We will provide you with an at home sleep device that we give to you to take home with instructions on how to use it.
This advanced diagnostic equipment lets you do a comprehensive sleep study in the comfort and privacy of your own home, rather than in a hospital or sleep laboratory.
The device will measure your quality and quantity of sleep, your heart rate and blood pressure while sleeping, any arousals during sleep, restless limbs, the amount of times you stop breathing, and the effects of those stoppages and the oxygen saturation of your body.
There are many different treatment options, depending on the severity of your Sleep Apnoea, including the use of a CPAP or Oral Appliances.
Expert Guidance On Sleep Apnoea In Arana Hills
Don't let your health suffer from the consequences of sleep apnoea. Your DentArana dentist can help you address this concern to help you achieve healthier sleeping habits. We provide safe, effective and comfortable solution for Sleep Apnoea.
Contact us on (07) 3351 3366 or visit us at Shop 5 Patricks Place, Corner Dawson Parade and Patricks Road in Arana Hills.