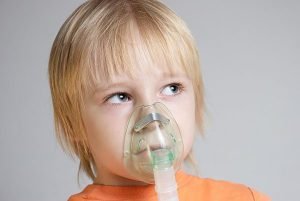 Our main focus is to ensure you have a happy, calm and pain free experience within our practice, to help guarantee this we offer several forms of sedation.
The staff at DentArana are always willing to answer any question you may have.
Conscious Sedation Options at DentArana
Happy Gas (nitrous oxide) is a tasteless, colourless and odourless gas that is inhaled in through the nose. The gas makes you feel very relaxed, happy and giggly. It is a great choice for apprehensive children or adults that need just a little bit of help in the chair.
NuCalm is an all-natural relaxation technology. This deep relaxation is achieved in four simple steps, all-natural dietary supplements, FDA cleared micro-current, soothing music and light-blocking glasses. This provides a wonderful relaxing experience for our adult patients and children over 12 years old.
Happy Gas and NuCalm can be administered together to achieve a very deep state of relaxation when undergoing procedures such as surgical extractions or implants. Patients are so able to drive after being sedated by Happy Gas or NuCalm.
The Benefits of Sedation Dentistry
Conscious Sedation (Twilight) is a very safe, efficient and effective way of providing anxiety relief and pain control during dental procedures. As the name implies, conscious sedation is not a general anaesthesia. The aim of conscious sedation is to reach a state of calm relaxation and drowsiness. There are two main groups of patients who benefit from this technique:
1. Patients undergoing relatively unpleasant or lengthy procedures such as removal of wisdom teeth or other complex procedures.
2. Patients who fear most forms of dental treatment and who often avoid going to the dentist.
Administered by an authorised doctor, the drugs used in twilight sedation are given intravenously – usually into a vein on the forearm or the back of the hand. These drugs are the same or similar to drugs used in general anaesthesia but given at a slower rate and/or with a reduced dose.
Contact us on (07) 3351 3366 or visit us at Shop 5 Patricks Place, Corner Dawson Parade and Patricks Road in Arana Hills.