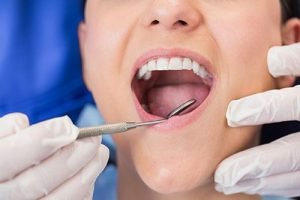 When it comes to your health, prevention is extremely important.
At DentArana, we believe in the power of prevention and how it can greatly impact your overall wellbeing. Our preventative care service encompasses comprehensive treatments and programs designed to help you and your children develop good dental care habits and disease-free oral health.
If you want to have a sound mind and body, pocketbook-friendly dental care, and pain-free smiles for life, start with prevention, start with us here at DentArana.
The Importance of Preventive Dentistry
Regular check-ups and examinations allow your dentist to detect potential problems before they can develop and cause bigger, more damaging issues.
Prevention gives you the best value for your money as you can avoid extensive and costly dental procedures.
Gum disease, one of the most serious dental problems, can be easily detected and managed with preventative measures such as cleanings and good dental home care.
Prevention lets you save time from your dental appointments. If your teeth are healthy, there is no need to see your dentist often for treatments.
With good preventative measures, you and your children can enjoy a trouble-free smile. With fresh breath and complete set of teeth, you can smile confidently and interact with other people effortlessly.
Preventative Care Services
At DentArana, we offer complete preventative services and programs, which include:
Dental cleanings
Using special tools, your dentist and dental hygienist will professionally clean your teeth and gums to remove disease-causing plaque and tartar from your teeth and gum line. Brushing your teeth at home daily is not enough to totally halt plaque build-up, so visit your dentist twice a year for routine cleanings.
Mouthguards are not just for athletes. People who are into sports and an active lifestyle need to have custom mouthguards in addition to their other protective gear. Mouthguards can absorb forces of impact and injury that can harm your teeth and gums. They are also ideal for people who grind and clench their teeth at night. Custom made mouthguards provided by your dentist offer better protection than store-bought guards.
Fissure sealants are invisible plastic coatings used to fill in the grooves and depressed areas of the back teeth, which are highly prone to tooth decay. Sealants can decrease cavities by up to 90% and help you avoid the need for fillings down the road. Sealants are ideal for both children and adults who are at higher risk for cavities.
There are some problems in your mouth that are not visible to the naked eye. Thanks to modern dentistry, your dentist can detect them using X-rays. At DentArana we use digital X-rays for faster and more accurate results. Digital X-rays provide three-dimensional images, capable of finding problems such as decay, gum disease, tumours, and cysts.
Oral Cancer Screenings
Cancer in the mouth is a life-threatening and expensive medical problem. It is recommended to undergo oral cancer screenings at least one a year. Early detection and treatment can save your life.
Prevention and Wellness at DentArana
Your team at DentArana is committed to helping you achieve the smile of your dreams – with that we mean, not just beautiful teeth, but healthier gums and odour-free breath. We take proactive approach in addressing all your dental needs and problems. If you want to preserve the health and beauty of your smile, start your journey with us here at DentArana.
Our Promotions
New Patients Specials
Pay No Gap : NO GAP for Exam, Clean and Scale (with any health insurance) for under 17
No gap Mouthguards or $99 if no health fund.
No Health Insurance : Only $99 for Exam, Clean and Scale (under 17's)
Contact us on (07) 3351 3366 or visit us at Shop 5 Patricks Place, Corner Dawson Parade and Patricks Road in Arana Hills.