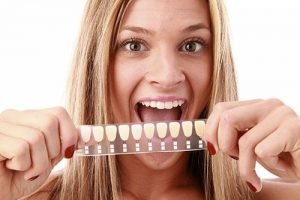 Porcelain veneers use minimally invasive dental restoration to achieve discrete yet attractive results.
Porcelain veneers are virtually indistinguishable in appearance from your natural teeth and have the ability to mimic the natural appearance, strength, protection, and durability of tooth enamel and enhance both the health and appearance of your smile.
The revolutionary dental technique of veneers uses an ultra-thin layer of tooth-coloured porcelain, which is customised to fit your unique tooth shape and size.
Porcelain veneers are surging in popularity because of their ability to enhance both the functional and aesthetic nature of your smile.
Uses of Porcelain Veneers
Porcelain veneers can be used to treat a number of oral conditions, including:
Revitalising the surface of your tooth
Concealing staining and / or discolouration
Covering chips
Closing gaps between teeth
Masking misaligned teeth
Coating wear and tear
They also provide an alternative to orthodontic treatment.
The Procedure
Visiting your dentist at DentArana is the first step in determining if porcelain veneers are right for you. This cosmetic dental treatment is not suitable for all patients who want a smile makeover. Each mouth is different and veneers are only one of the treatments to be carefully considered. Thus, your dentist is here to help you determine if you're an ideal candidate or not.
A dentist will start with a smile analysis to determine the necessary steps to take to achieve your desired smile. The dentist may also create a diagnostic mock-up that will let you try on veneers to see if the final result is what you really are looking for.
Another step called "cosmetic imaging" may be involved, in which your dentist may show you an image of how your new smile will look.
The procedure of placing dental veneers is often completed in two to three dental appointments over the course of six weeks. The steps involve assessment, trimming of the tooth, selecting a matching shade of porcelain, taking tooth impressions, and bonding of veneers onto your teeth.
Premium Porcelain Veneers at DentArana
DentArana is dedicated to giving you premium porcelain veneers for a head-turning smile. If you want to drastically improve the appearance of your teeth with porcelain veneers, call or visit our Arana Hills clinic to schedule your cosmetic dental appointment.
FREE cosmetic dentistry consultation!
Contact us on (07) 3351 3366 or visit us at Shop 5 Patricks Place, Corner Dawson Parade and Patricks Road in Arana Hills.