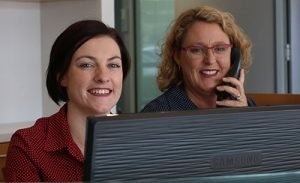 At DentArana, your health and wellness is our topmost priority.
DentArana is a family owned dental clinic, which for for 13 years has offered families in Ferny Hills and Arana Hills high-quality, reliable, professional services.
We are comprised of highly skilled dental professionals who are expert in their respective dental fields, ranging from cosmetic dentistry to implantology.
We are proud of our treatment standard, expertise, and extensive range of dentistry services. DentArana is known for its high quality of care and commitment to excellence. It is our goal to give you and your family the best, personalised dental care possible for your long-term oral and general wellbeing.
With DentArana, you are in the very best hands
Ferny Hills Dental Treatments and Services
Comprehensive dentistry for your family:
Preventative, Cosmetic and Restorative Dentistry
Dental examinations
Scale and Clean
Breathing Retraining Program
Better Health Programs
Same Day Emergency Appointment for Ferny Hills Patients
If you have a dental emergency, DentArana is here to provide relief from all sorts of pain and discomforts that involve your teeth, gums, and mouth tissues.
We are your trusted emergency dentist serving patients from Ferny Hills and Arana Hills. We are open from Monday through Saturday. On Tuesday and Thursday, we are open until 8:00 PM to accommodate evening appointments. We ensure that emergency dental appointments are readily available to you and your family.
Same day emergency response guaranteed!
Our Special Offers
At DentArana, you deserve our amazing offers made for you and customised for you.
Anti-Wrinkle Treatment Specials
FREE Consultation
Dental Implants, Cosmetic Dentistry, Smile Make-over, Orthodontics and Anti-wrinkle Injections
New Patients Specials
Pay No Gap: NO GAP for Exam, Clean and Scale (with any health insurance) for under 17
NO GAP Mouthguards or $99 if no health fund
No Health Insurance: Only $99 for Exam, Clean and Scale (under 17's)
Schedule Your Next Dental Appointment at DentArana Today!
Experience comprehensive and exceptional dental care at DentArana.
Call your DentArana dentist to schedule your next dental appointment in Ferny Hills. We are a family-focused dental practice, serving patients from Ferny Hills, Arana Hills, Everton Park, and Keperra. We are only 20-25 minutes drive from Brisbane CBD.
We look forward to seeing you! Contact us on (07) 3351 3366 or book your appointment online today.
Directions from Ferny Hills