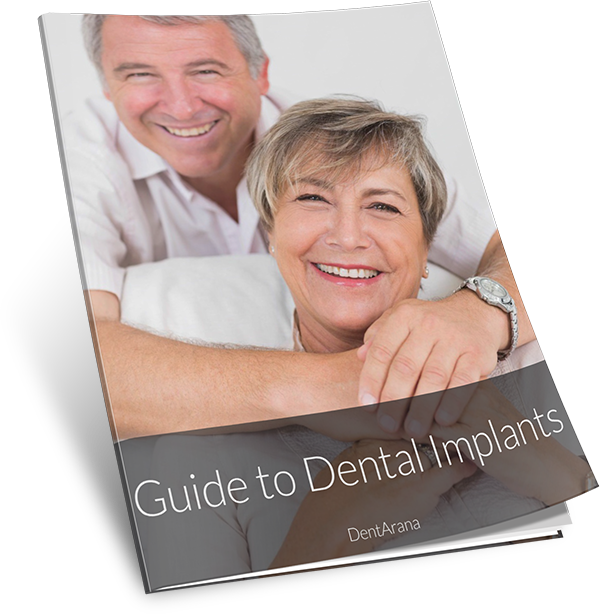 FREE Guide to Dental Implants Now Available
Get your copy of ultimate patient guide to dental implants today!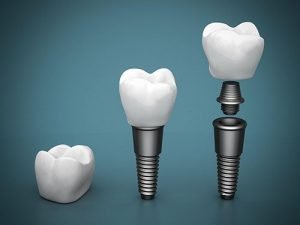 Dental Implants offer you a permanent solution to tooth loss, reduced bite pressure, irritation, and oral sores, as well as enhancing the aesthetic appearance of your smile.
The loss of a tooth or the inability of our teeth to perform their natural functions can severely affect our eating patterns, self-confidence and appearance.
If you lose one or all of your teeth, you might want to consider getting dental implants. Your skilled and experienced dentist at DentArana will perform a comprehensive evaluation of your case to determine if you are a good candidate for this modern restorative treatment.
At DentArana, we assess and plan your implant dentistry needs. Our expertise and advanced techniques, mean that you can rest assured that you're in safe hands as our doctors are extensively trained and experienced.
Ideal Candidates for Dental Implants
An experienced dentist can ascertain whether you're a candidate for implant dentistry or not. According to the Australian and New Zealand Academy of Periodontists (ANZAP), the ideal candidate must have the following characteristics:
Good general and oral health
Adequate bone in the jaw
Healthy gum tissues
Free from periodontal disease
Dental Implants Procedure
Dental Implants are generally made from titanium and take on the role of an anchor within the mouth. They are surgically inserted into the jawbone to support the replacement teeth. As the mouth heals, approximately two to six months after surgery, the bone and implant begin to fuse together. Small posts are then attached to the Implants, which may be used to anchor crowns, bridges or dentures.
During your Dental Implant treatment, our dedicated team will ensure every possible step is taken to make you feel relaxed and at ease. Precise post-surgical instructions are also provided to promote fast and effective healing.
Benefits of Dental Implants
The benefits of getting dental implants include:
Improved self-confidence
Increased stability within the mouth
Improved speech
Increased preservation of bone
Decreased gum tissue shrinkage
Comfort and convenience
Dietary and nutritional benefits
Makes you look younger
FREE Dental Implants Consultation at DentArana
Implant Dentistry is considered to be the most advanced way of replacing missing teeth. The implants look, feel, and function just like your biological teeth, which makes them natural-looking and comfortable in your mouth. For top-notch restorative dental solutions such as dental implants, visit DentArana today.
Contact us on (07) 3351 3366 or visit us at Shop 5 Patricks Place, Corner Dawson Parade and Patricks Road in Arana Hills.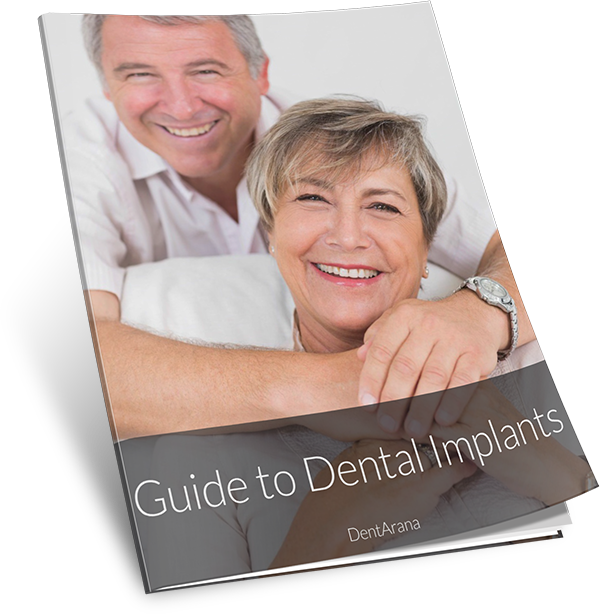 FREE Guide to Dental Implants Now Available
Get your copy of ultimate patient guide to dental implants today!