Child Dental Benefit Schedule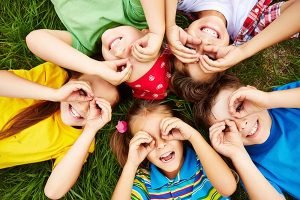 The Child Dental Benefits Schedule will continue in 2018
CDBS: Minor Amendments To Take Effect From 1 January 2018
In the news:
"The Minister for Health, the Hon Greg Hunt … advised the ADA that a number of changes to the CDBS have been finalised and will take effect on 1 January 2018."
"The Child Dental Benefits Schedule (CDBS) commenced on 1 January 2014 and provides access to benefits for basic dental services to around 3 million children aged 2-17 years."
At DentArana, we want your children to learn good dental habits and recognise the benefits of good oral health while they are still young.
The Child Dental Benefits Schedule (CDBS or Medicare Dental Scheme) has been founded by the Australian Government in replacement of the Teen Dental Scheme.
If you receive a letter from Medicare informing you that your child is eligible for treatments under Child Dental Benefits Schedule, just bring in the Medicare card and your child will get the free dental treatment.
The Australian Government has advised that contacting the below agencies to update details is vital to ensure all eligible families receive funding.
Treatments Covered by CDBS
Dental services covered by the new Medicare Child Dental Scheme include:
Dental check-ups
Dental cleaning
Partial dentures
The CDBS won't cover high-end procedures such as cosmetic dental work or orthodontic treatments. The benefits also cannot be paid for any treatments or services provided in a hospital.
Is Your Child Eligible for Child Dental Benefits Schedule?
According to government documents, a child is eligible for CDBS benefits if they are:
Between 2 to 17 years old at least 1 day of the calendar year
Medicare cardholders
Part of a family receiving government assistance
Government payments that make a child eligible include:
Parenting payment
ABSTUDY
Disability Support Pension
Parenting payment
Carer payment
Special benefit
Double Orphan Pension
Youth allowance
Veteran's Children Education Scheme (if child is 16 or older)
Military Rehabilitation and Compensation Act Education and Training Scheme (if child is 16 or older)
Furthermore, you can check the eligibility of your children by accessing your Medicare online. You may also call the following helplines:
Medicare: Phone 132 011
Centrelink: Phone 136 150
Veterans' Affairs: Phone 133 254
Accessible Dental Care for Children at DentArana
Maximising your child's CDBS benefits is a great way to keep their oral health in top condition. DentArana proudly supports the government's newest initiative, which will help pave the way for healthier, brighter smiles among children and teenagers. We encourage parents to take advantage of this amazing program for their young ones.
Let us know if your child is qualified for the Child Dental Benefits Schedule when you make an appointment for them.
Bulk Bill for children who are eligible for MEDICARE CHILD DENTAL BENEFIT SCHEDULE Up to $1000 worth of dental treatments over two years.
Contact us on (07) 3351 3366 or visit us at Shop 5 Patricks Place, Corner Dawson Parade and Patricks Road in Arana Hills.