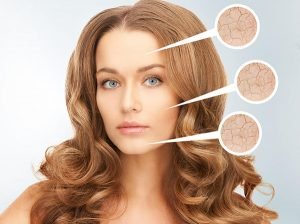 A smile doesn't end with beautiful teeth, nor should a trip to the dentist only be about beautiful teeth.
In conjunction with the Australasian Academy of Dento-Facial Aesthetics, DentArana would like to introduce you to anti-wrinkle injections. Dr Lo-an can not only smoothen over your fillings, but also those few wrinkles you wouldn't mind saying goodbye to!
We are very excited to be introducing these anti-wrinkle injection techniques into our practice!
What is Facial Rejuvenation?
Facial rejuvenation employs safe and minimally invasive techniques to restore the appearance of your teeth and face in a quick and painless way. The ultimate goal is to make you look youthful and vibrant. It's comprised of specialised treatments intended to give you a smile makeover that will not only improve your teeth's aesthetics but also the profile of your face.
Anti-Wrinkle Injection Procedures
There are two main types of anti-wrinkle injections: muscle relaxants (also called botox injections) and dermal fillers.
Botox – this is ideal for patients who want to reduce the lines on their face without having to undergo to surgical procedures. Dental professionals who perform this procedure have a thorough knowledge of facial anatomy and can carry out the treatment with precision. Facial rejuvenation techniques can soften skin wrinkles, resulting in a more youthful appearance.
Dermal Fillers – another way to achieve a more youthful look is through dermal fillers. The fillers fill and plump up the lines and wrinkles on your face. Dermal fillers can significantly reduce medium to deep wrinkles, making the skin look smoother and younger. The procedure can also be used to create fuller, more sensual lips, as well as for shaping facial, neck, and hand contours.
The Amazing Benefits
The technology of anti-wrinkle injections provides numerous benefits, such as:
Smoother skin
Diminished facial lines in just a few days
Prevents the creation of more wrinkles
Normal routine can be resumed right after the treatment
Results can last between 6 to 12 months
Dr Lo-An Vu
Lo-an is a member of the AADFA (Australasian Academy of Dento-Facial Aesthetic), trained and qualified in providing anti-wrinkle treatments, dermal fillers, CGF facials and Threading.
Read more about Dr Lo-An Vu by visiting Our Team page.
FREE Consultation on Anti-Wrinkle Treatments at DentArana
Look younger and feel younger with our advanced Anti-wrinkle Treatments. This non-surgical facial aesthetic procedure is the best way to achieve younger looking skin in the least invasive way possible.
Enjoy your FREE Consultation for Anti-Wrinkle Injections.
Contact us on (07) 3351 3366 or visit us at Shop 5 Patricks Place, Corner Dawson Parade and Patricks Road in Arana Hills.