Achieve Better Health at DentArana Today!
At DentArana, we are not just all about your oral health. We want to help you achieve your full potential by eliminating pain and improving your overall wellbeing with our unique range of health care services.
Sleep and Apnoea Treatment
Your comfort is important, which is why when we are addressing sleep apnoea problems, we provide you with an at home sleep device and instructions on how to use it. This advanced diagnostic equipment lets you do a comprehensive sleep study in the comfort and privacy of your own home, rather than in a hospital or sleep laboratory.
TMJ Treatment
TMJ can cause discomfort and pain if left untreated. At DentArana, we can diagnose the level of severity of your TMJ and provide a course of treatment designed around your individual needs.
Anti-Wrinkle Injections
We don't only smooth over your fillings, but also those few wrinkles you wouldn't mind saying goodbye to! Anti-wrinkle injections are used to diminish fine lines and prevent the formation of wrinkles, resulting in younger and more vibrant looking skin.
Amalgam Fillings
Some patients eventually choose to have their Amalgams replaced with white fillings, even when the tooth is neither cracked nor discoloured. At DentArana, you can rest assured that no metal fillings will be used at our dental practice, and we would be very happy to discuss your wishes and concerns.
Laser Therapy
DentArana is now equipped with the latest MLS Laser. The therapeutic laser is a safe, effective and gentle method for reducing pain and inflammation and accelerating the healing process.
CGF and Micro-Needling
CGF and Micro-Needling is a professional treatment used to effectively reverses wrinkles, scars, skin laxity and discolouration using your own stem cells to achieve a more radiant, luminous and youthful appearance.
Thread Lift
Thread lift is a safe, convenient alternative to traditional facelift surgeries. Because it is designed to be less invasive, thread lift is ideal for individuals who are not comfortable with extensive plastic surgery. Thread lift reduces sagging skin that occurs around the cheeks, jawline and neck.
PRP Facial
Platelet-rich plasma (PRP) facials use your own blood's platelets and plasma during a micro-needling procedure to stimulate elastin and collagen production. PRP also helps with the appearance of wrinkles and scars and leaves your skin with improved tone, texure and luminosity.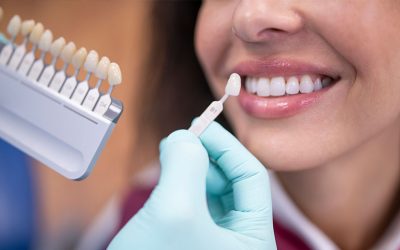 Composite Veneers vs. Porcelain Veneers Improving your smile is a common desire, and dental veneers offer a highly...
read more
frequently asked questions
how regularly should i visit a dentist?
The Australian Dental Association recommends visiting your dental team at least twice a year, or once every six months.
Routine dental check-ups are crucial for good dental care. Regular check-ups and examinations allow your dentist to detect potential problems before they can develop and cause larger, more damaging issues. They can significantly reduce your risk of tooth decay and gum disease.
Tests such as oral cancer screening are also performed. When detected early oral cancer can be managed and treated. Dental check ups also include personalised oral hygiene instructions. Your dentist will suggest tips to keep your mouth healthy wherever you are.
Patients with special needs may require more frequent visits, depending on their dentist's recommendation.
At DentArana, we believe in the power of prevention and how it can greatly impact your overall wellbeing. Our preventative care service encompasses comprehensive treatments and programs designed to help you and your children develop good dental care habits and disease-free oral health.
Is placing a dental implant painful?
Not at all. The implant placement is performed under local anaesthesia in our modern surgery.
The treatment is a complex and extensive procedure. It can take several months to see the result, as the implant is allowed to fuse to the bone before installing the final restoration. A titanium post is surgically inserted in the jawbone to provide a secure and stable support for the replacement teeth.
At DentArana, we offer sedation services to make any significant procedures as painless and comfortable as possible.
DentArana is comprised of board-qualified and highly skilled dental professionals who have extensive knowledge and experience in performing simple or complicated oral surgery procedures.
Can a tooth heal after it cracks?
Cracks are often results of accidents. Despite the hardness of the teeth they are still vulnerable to damage of this kind. Unfortunately, a crack in a tooth will never heal. In fact, they can worsen until they eventually break.
In most cases, pain comes with a cracked tooth. Chewing may be difficult and tooth sensitivity when exposed to hot or cold temperature is common.
The good new is, your trusted DentArana dentist can repair the cracks! Treatment depends on how serious the damage is. Your dentist will assess the damage and recommend the best treatment for you.
Once repaired, you can be back to your normal life.
Do you have dental emergency services?
DentArana has a same day emergency appointment available for dental emergencies. You will be prioritised to relieve you of your pain as soon as possible.
Our team handles emergencies with accuracy and urgency. We have experience treating all types of dental emergencies
Below are some of the dental emergencies addressed in the office:
Children's dental emergencies
Knocked out tooth
Toothache or dental pain
Lost filling, crown or inlay/onlay
Dental abscess
Soft tissue injuries in the mouth
Broken dentures
If you have a dental emergency, call DentArana as soon as possible. We are a family-friendly dentist serving patients from Arana Hills, Keperra, Everton Park, and Ferny Hills.
My teeth look fine. Do I still need a dental check-up?
The answer is YES. Though your teeth and smile look and feel good, it's still possible that you have a dental problem you may be unaware of.
A dentist can perform X-rays and other needed tests to thoroughly check the health of your teeth, gums, and mouth. Oral cancer may already exist but still in its early stages, which is why your mouth might look deceptively fine.
A dental scale and clean is also performed during a dental check up. It removes all the plaque and tartar buildup, which are not removed by regular brushing.
Dental check ups allow detection of possible oral health diseases. This way your dentist can effectively stop them and develop a personalised oral hygiene program for you to follow.
Whether you have a dental problem or not, it's important to visit your dental team regularly for a routine check-up and clean.
I have crooked teeth or a misaligned bite. What options can you offer?
Treatments for crooked teeth or misaligned bite are on a case-to-case basis. After consulting with you, we will be able to recommend the best treatment for your orthodontic problem.
We recommend a thorough orthodontic evaluation. An orthodontic evaluation is a series of tests to assess your oral health status. When performed on adults, we test common issues that exist among adults such as gum disease and wear and tear. When performed on children, the evaluation tests the development of the teeth, gums, and bones in the mouth.
DentArana offers advanced orthodontic treatments such as Invisalign and Functional Jaw Orthopaedics. Our treatments not only correct misaligned teeth but also address other issues such as poor mouth positioning and jaw diseases.
What can I do about my stained or discoloured teeth?
DentArana offers effective and long-lasting solutions for stained or discoloured teeth. If you have stained teeth and are a good candidate for dental bleaching, we recommend using our safe and effective home kit whitening system.
This is ideal for patients who want to perform the treatment in the comfort of their own home. Your DentArana dentist will provide precise instructions on how to use the custom trays correctly.
DentArana promotes safe dentistry. Patient safety is one of our top priorities. We do not perform the one-hour teeth whitening procedure as it can increase sensitivity of the teeth and gums. Also, the initial whiteness is often the result of dehydration of the teeth.
For persistent stains, dental veneers, and crowns are also options. Veneers are thin-porcelain shells, which are bonded to the surfaces of the teeth to mask minor imperfections such as persistent stains.
Your dentist will help you decide on the best option for you.
What payment plans are available?
DentArana offers SmileFund to all our patients in Arana Hills, Keperra, Everton Park and Ferny Hills.
SmileFund is an interest free payment plan for unexpected or unbudgeted dental treatments that may need urgent attention:
Interest Free payments
Eligible for treatments over $800 (up to $20,000)
Flexible monthly repayments (up to 24 months)
20% deposit required
A simple application process.
For more information ask our friendly reception team about SmileFund.