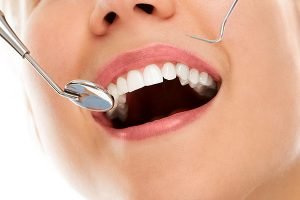 Despite maintaining good oral hygiene habits at home, your teeth can still be susceptible to decay, fracture, and wear. In this case, they need to be repaired and sealed with tooth fillings.
Fillings are used to repair and restore teeth affected by decay or cracks. The filling material is applied to the damaged area of a tooth to strengthen its structure from further damage.
Dental fillings are a great way to preserve and save your teeth from tooth extractions. Having a complete set of teeth lets you enjoy a smile that's free from pain and discomfort.
Types of Fillings and Their Uses
Fillings on front teeth – composite and glass ionomer fillings are used to treat front teeth.
Composite fillings are made of plastic resin and filler. With composite fillings, your dentist can match the colour of the resin to the natural shade of your teeth for a more natural-looking outcome. Glass ionomer fillings are made of high-quality materials such as fluoride to help prevent further formation of decay. The fillings are also used for cementing dental crowns.
Fillings on back teeth – to repair damaged back teeth, your dentist may recommend silver or composite fillings.
Silver amalgam fillings are made of metallic materials such as silver, copper, and tin. Mercury is used to bind these metals together to provide a strong and durable filling for teeth. Though hardwearing and inexpensive, silver fillings come with health concerns due to their mercury content. Another disadvantage of silver fillings is their noticeable, metal appearance.
If you are concerned about the mercury content and aesthetic issues related to silver fillings, you can opt for composite fillings. Composite fillings can be used for repairing back teeth and only require removing a small portion of a tooth to bond the filling material.
How Tooth Filling Procedure is done
You dentist will perform a thorough examination of your teeth, mouth and supporting bone structure
The procedure starts once the agreed-upon treatment is tooth filling
Your dentist may use a local anaesthetic to numb the area around the affected tooth
A hand-held instrument is used to prepare the tooth for the filling procedure
The tooth is cleansed to remove debris and bacteria
Your dentist will use a dental dam to keep the tooth free of saliva during the procedure
A dental filling material will be selected based on the location and extent of the damage
Your dentist will apply adhesives and the selected filling material to the tooth and shape it to match its natural appearance and form
A curing light will be used to harden and secure the restoration on your tooth
Mercury-free and Natural-looking Tooth Fillings at DentArana
At DentArana, we want to preserve the health and beauty of your teeth with our tooth-coloured fillings. Today, white fillings are widely used by many dental professionals as they don't only restore teeth but also provide aesthetic benefits, which are loved by our patients.
Tooth-coloured fillings can be closely matched to the colour of your existing teeth. As the materials continue to improve, white fillings have also become more and more ideal for treating back teeth.
In addition, if you wish to have your silver fillings replaced with white fillings, even if your tooth is neither cracked nor discoloured, our dentists can help. Rest assured that no metal fillings will be used at DentArana, and we would be very happy to discuss your wishes and concerns.
Contact us on (07) 3351 3366 or visit us at Shop 5 Patricks Place, Corner Dawson Parade and Patricks Road in Arana Hills.