Soft Tissue Injuries In The Mouth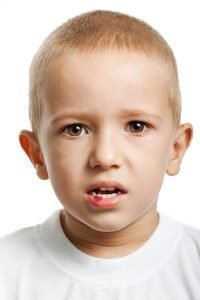 Your lips and gums are part of your mouth's soft tissues, which include a large number of blood vessels. The blood vessels are why when an injury happens in these specific areas, they easily bleed.
Though the bleeding can stop in minutes, it often makes the injury look much worse than it actually is.
Examples of soft tissues injuries in the mouth include:
Cuts
Punctures
Lacerations
Bruises
Common Causes of Soft Tissue Injuries in the Mouth
Biting down on your lip accidentally
Falling on your face/mouth area
Chewing on very hard objects
Contact during sports and other activities
Drinking too hot drinks
Vehicular accidents
First Aid for Soft Tissue Injuries
Make a saline solution by mixing one-half teaspoon salt in a cup of water
If the bleeding continues, apply pressure using a clean piece of cloth of gauze against the area for 10 to 15 minutes
Hold ice to the area for 10 minutes to alleviate pain and reduce swelling
See a dentist immediately
Treatment
Treatment for soft tissue mouth injuries can range from conservative care, to stitching and conscious sedation. A dentist will thoroughly clean the area and determine if the teeth are loose or damaged. If no teeth are damaged, the dentist will stitch the wound to close it and control the bleeding. The dentist also makes sure that the area is free from any debris to prevent further infection.
Soft Tissue Injuries Treatment at DentArana
DentArana is open from Monday to Saturday for your dental emergency needs. Call our Arana Hills clinic as soon as possible to schedule an emergency appointment. We also provide dental emergency services for patients from Keperra, Arana Hills, Everton Park and Ferny Hills.
Contact us on (07) 3351 3366 or visit us at Shop 5 Patricks Place, Corner Dawson Parade and Patricks Road in Arana Hills.