Protecting Your Teeth With a Mouthguard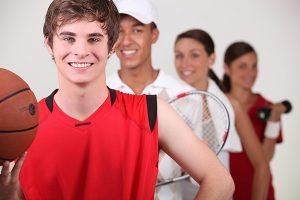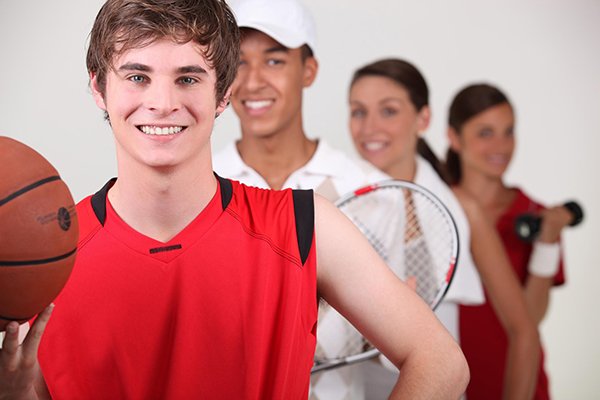 Physical activity is a crucial part of overall health, but the Australian Dental Association warns that playing sports and enjoying some kinds of athletics without appropriate oral protection can harm your teeth.
Estimates are that 20% of Australian children suffer dental trauma by the age of 14, with a large part of that trauma occurring during sports activities.
This is why DentArana Dental stresses that mouthguards are an indispensable piece of athletic equipment for children, teens, and adults who take part in contact sports or athletics.
To battle dental damage, Sports Medicine Australia (SMA) and the Australian Dental Association (ADA) have worked together on a policy to make mouthguards required gear for registered players during training and games for sports including boxing, hockey, football, wrestling, martial arts, basketball, lacrosse, and netball.
Wearing a mouthguard during practices and games helps avoid severe damage to teeth, lips, gums, and face.
Why Mouthguards? 
Mouthguards protect against injury to the teeth and jaw.
Sports-related dental injuries account for over 600,000 emergency room visits each year.
Estimates are that mouthguards prevent over than 200,000 injuries each year.
An athlete is 60 times more likely to suffer harm to the teeth when a mouthguard is not being used.
Let's take a closer look at the primary tasks of the mouthguard:
Mouthguards prevent bruising and cuts due to impact.
Mouthguards protect against tooth fractures or dislocations by cushioning the teeth.
Opposite teeth are prevented from contacting each other.
The lower jaw is protected, so impact does not fracture or bruise the bone.
Mouthguards help reduce concussion injury to the brain.
Mouthguards help protect against neck injuries.
Mouthguards help athletes feel more at ease and protected.
Types of mouth guards
Three types of mouthguards are typically available, with custom-made mouth guards representing the best option by far.
Stock or commercial (OTC) mouthguards
The least effective options are stock or commercial (OTC) mouthguards, which are not modified to fit your mouth. These guards are inexpensive and available at most sporting goods and department stores. They are least effective at protecting dental health, impair breathing and communication, and they stay only in your mouth while it is closed. Athletes who use generic mouthguards are twice as likely to suffer a concussion than those who wear custom built mouthguards.
"Boil-and-Bite" mouthguards
"Boil-and-Bite" mouthguards are slightly better. These guards are boiled in water and then formed by pressure applied to make them conform to teeth. While these are better than OTC guards, they don't last long, don't work well with orthodontics, and can cause difficulty breathing and speaking, both of which interfere with maximised athletic performance.
Custom-made mouthguard
The best choice is a custom-made mouthguard created from an impression taken
in our DentArana Dental office and sent to a dental lab for fabrication. Custom-made mouthguards offer maximum comfort and protection by covering all teeth and cushioning the jaw. Custom-made mouth guards do not interfere with speech or breathing and can be customised for individual sports.
A proper mouthguard should be at least 4mm thick, particularly in impact areas including below the molars and the front teeth. Mouth guard design may differ by sport. In some sports, helmets protect the face from frontal impacts. In this case, the mouth guard doesn't need a thick front, and the protective function should be concentrated beneath the molars.
The advantages of customised mouthguards
Millions of teeth are knocked out each year and the lifetime cost to replace one tooth is approximately $20,000.
Custom mouthguards are designed to the exact structure of a player's own mouth, making for the most comfortable fitting mouthguard and outlasting boil-and-bite guards 5-to-1.
Players discard boil-and-bite mouthguards because they look disgusting and make it hard to breathe and speak.
Custom mouthguards are designed for maximised oxygen flow. The more oxygen an athlete can inhale, the higher the level of their performance, endurance, and communication.
Players with orthodontic or other dental appliance get the comfort and protection they need with custom fit mouthguards.
A custom mouthguard can be personalised with a player's name, number, or team logo or colours.
Custom mouthguards represent a great bargain, as they cost just a tiny fraction of the price you would pay to deal with a loosened, cracked, or avulsed (knocked out) tooth.
If you or a loved one play contact sports or athletics, feel free to contact DentArana Dental for a consultation about your mouth guard solution!
DentArana Dental is your partner in health
DentArana Dental provides Family Dentistry in Arana Hills. At DentArana we want you and your family to maintain a beautiful, healthy smile, for life. Our goal is to make quality dental care affordable, and help you achieve maximum oral and overall health! DentArana can help you with all your dental needs, from clean and scales to bridges and dentures.
We are conveniently located in Brisbane's western suburbs and offer late and Saturday hours!
No gap Mouthguards or $99 if no health fund.
Call (07) 3351 3366 or visit us at Shop 5 Patricks Place, Corner Dawson Parade and Patricks Road in Arana Hills.