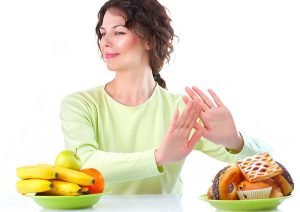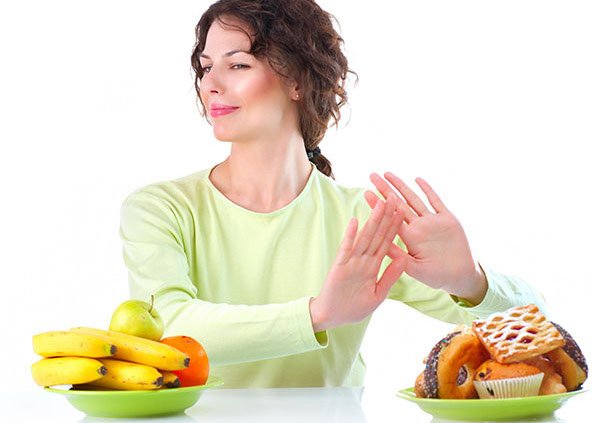 Tips to Help You Maintain a Healthy Smile
The unfortunate truth is that sugar is practically addictive, and research shows that we consume about 140 pounds of it every year! Sugar is all around us, and there is no easy way to stay away from it. It is in soda, ice cream, cereal, candy, cakes, cookies, etc.
Even good things for us like fresh fruits and vegetables contain some sugar (To be fair, those are better sugars for our bodies to process).
But sugar can be dangerous. It is the villain in the obesity epidemic and the fight for good dental health. Although sugar cannot be eliminated, it is far better for dental and overall health solution if consumption of sugar is decreased.
As your partner in dental health, DentArana wants you to be aware of the potential threats sugar can cause, as well as how to decrease your sugar intake!
How Does Sugar Affect Your Health?
Sugar plays a key role in tooth decay. Oral bacteria turns sugar into a sort of glue that they use to adhere to your tooth surfaces. This makes it harder for the bacteria to get washed away by your saliva. This causes acid to develop.
The acid begins to break down the structure of your teeth and destroy your tooth enamel and dentine, which then results in tooth decay. Tooth decay can lead to cavities, tooth loss, expensive dental procedures, and even bone loss.
But dental health is not all that sugar puts at risk. Eating too much sugar also raises your risk for gaining weight and the health problems that are associated with being overweight. You are more likely to suffer diabetes, heart disease, high blood pressure, cancer and many other health conditions if you indulge your sweet tooth too often.
How to Cut Back
Most sugar intake can be traced back to three things: sweetened beverages (soda, fruit drinks, teas and coffees, sports and energy drinks), highly processed foods, and dessert snacks (cakes, cookies, pastries, candy bars). In fact, research in the journal BMJ suggests that 90% of the added sugar you eat comes from ultra-processed foods. Just cutting back on those items will make a big difference.
There are a variety of specific strategies that you might consider to cut down on sugar intake:
Read your labels! Compare the sugar content of different foods and choose the lower sugar and calorie option.
Remove all sugar syrup, honey and molasses from your kitchen. If it isn't there, you can't eat it!
Reduce the amount of sugar added to things you eat or drink regularly. Just cutting back on sugar added to cereals and coffee can make a dramatic difference.
Instead of adding sugar to cereal or oatmeal, add fresh or dried fruits to sweeten your breakfast.
Cut the sugar in your recipes by one-third to one-half. Often you won't notice the difference.
Buy sugar-free or low-calorie drinks. Be careful of artificial sweeteners, however, as studies indicate they can actually lead to higher rates of obesity.
Watch out for "Add-ons." Sauces, dressings, and condiments such as ketchup, pickles, and mayonnaise can be as much as 30 per cent sugar, while sweet chili sauce can be up to 70 per cent sugar. Basically, sugar can hide in a lot of things we don't think of as "food", proper.
Dental Care & Sugar
Here are DentArana's top tips for patients to help make sure their smiles stay healthy:

Reduce sugary snacks: the risk of developing tooth decay increases as the amount and frequency of sugar consumption rises.
Rinse with water or mouthwash after consuming sugar – this helps keep it from settling on your teeth.
Brush twice a day: keeping teeth clean by regular brushing helps prevent decay. Ask your dentist for more advice.
Use fluoride toothpaste/mouthwash: Fluoride is tool #1 in fighting the damage sugars can do to teeth!
Watch out for 'hidden' sugars: pure fruit juices can be a healthy choice, but the natural sugars these contain can still damage teeth. If you drink fruit juice, drink it other food and in small portions. Rinse your mouth with water when you are done with your fruit juice or any sticky, sugary food.
Visit your DentArana dentist on a regular basis: ask your dentist how often you should visit and keep your appointments, if oral health problems are spotted early, they can often be handled with less aggravation and money!
Your Trusted Dentist in Arana Hills
Whatever your dental condition, your Arana Hills dentist is here to help optimise your dental health, and without pain and anxiety!
We will examine you to ensure that you are not suffering from tooth decay, infection, or gum disease. If you are, we will address those issues. Then, after we have helped you achieve your optimum level of dental health, we will talk with you about your ongoing dental health and what approach is most likely to help you keep it!
New Patients Special Offers
Pay No Gap: NO GAP for Exam, Clean and Scale (with any health insurance) for under 17
No Health Insurance: Only $99 for Exam, Clean and Scale (under 17's)
We have more amazing offers for you! Simply visit our special offers page to find out.
Contact us on (07) 3351 3366 or book your appointment online today.