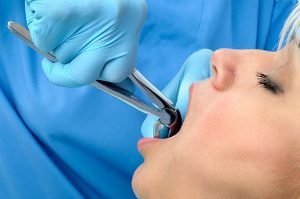 Unfortunately, even with the best care teeth can become severely damaged or diseased. If this happens, your dentist at DentArana may need to remove the affected tooth.
Used to address a range of dental problems, tooth extraction is a fundamental dental procedure that must be performed with knowledge and proficiency.
At DentArana, our dentists are experienced in performing extraction procedures and will make the process as painless as possible. We will also help you explore all tooth replacement options for replacing lost teeth to restore your complete smile.
Reasons for Tooth Removal
Tooth extraction is often recommended for the following situations:
Severely cracked or damaged teeth
Severe decay or infection
Crowded mouth
Risk of infection caused by other health concerns
Financial considerations when tooth extraction is deemed cheaper than competing treatments
The Tooth Extraction Procedure
Comprehensive exam of your teeth, gums, and mouth
Application of local anaesthetic to numb the area around the tooth
Your dentist will use a pair of forceps to extract the tooth
After the extracting the tooth, a piece of gauze will be placed on the extraction site to allow blood clotting
Your dentist will provide post-surgery and home care guidelines before you leave the office
What To Tell Your Dentist Before a Tooth Extraction?
Tooth extraction is a safe procedure. On the other hand, as with any medical procedures, there is the possibility of complications under some conditions. We encourage you to talk to your dentist about any of the following:
Medications you are taking and the reason you take them
Your medical history (mention your other health concerns including artificial joints or heart valves including heart conditions, liver conditions, or an impaired immune system)
If you have extreme fear of dental procedures such as tooth extraction
If you have questions or worries, feel free to ask us about them. Our dental team at DentArana will be pleased to answer all your questions. We want you to be relaxed and comfortable during the procedure.
Across The Board Oral Surgery Procedures at DentArana
If your dental concern requires a dental surgery, it's important to choose the right dentist and practice. At DentArana, we only employ dental professionals who are highly experienced in handling situations that require surgical intervention.
Whether you need a simple tooth extraction, a solution for TMJ disorder or Sleep Apnoea, or replace teeth with dental implants, our skilled dental team in Arana Hills can help.
Contact us on (07) 3351 3366 or visit us at Shop 5 Patricks Place, Corner Dawson Parade and Patricks Road in Arana Hills.