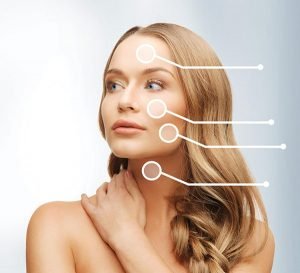 If you are looking for a safe, convenient alternative to traditional facelift surgeries, a thread facelift might be the best option for you.
Thread lifts are designed to be less invasive, which is ideal for individuals who are not comfortable with extensive plastic surgery.
A thread lift can reduce sagging skin that commonly occurs around the cheeks, jawline, and neck, with less risk than the standard face-lift.
If you would like to regain a more youthful appearance with Thread Lift, visit us at DentArana today!
The Best Candidates for Thread Lift Surgery
The best way to determine if you qualify for the thread lift procedure is to consult our practitioner here at DentArana. In general, thread lift is ideal for you if you have the following characteristics:
You are in your 30s to 60s
Have minimal signs of ageing
Need to correct any relapse of a previous facelift of neck lift
Have realistic expectations of the procedure
For suitable candidate, the thread lift surgery can:
Lift sagging brows
Lift and add volume to sagging cheeks
Elevate and refresh marionette lines and nasolabial grooves
Support and refresh the neck area
Correct asymmetry of the brow and face
Rejuvenate and elevate the jowl area
The Ageing Face
Here are the common noticeable changes to the face due to the ageing process:
Development and appearance of fine lines and wrinkles
Poor skin texture, tone and colour
Droopy eyes
Sagging skin of the cheeks, jowls, and neck
Cheeks look flat and hollow
Lips become thin
Loss of tissue volume
Dry and dehydrated skin
A revitalizing thread lift is recommended to rejuvenate ageing skin. The skin is refreshed and the youthful contours are restored without altering the natural features of your face and skin. In addition, the thread lift also results in new skin firmness, as well as improved skin colour, tone and texture.
PDO (polydioxane) – The Thread We Use at DentArana
PDO (polydioxane) dissolve in 9-12 month, while the treatment's long-term benefits will last for many years. The threads are patented, unique, absorbable, and provide other numerous advantages over older style threads.
The next-generation threads are very different from the threads of the past. Unlike the conventional smooth threads, the new revitalizing threads, also known as cogs, have smaller soft barbs that resemble a fishbone.
PDO (polydioxane) has the ability to preserve the natural contours of the face; thus, the result is more subtle and natural looking. The treatment provides you with amazing results without hospitalisation and scarring, and with a minimum of downtime. In fact, you can leave the office within a few hours after the treatment and go back to your normal activities after a few days.
The Thread Lift Procedure
Before
Here are some things you need to do before you undergo the thread lift procedure:
If you smoke, tell your doctor. He or she may recommend vitamin C. Smokers tend to heal slower than non-smokers.
If you suffer from any blood coagulation problems of if you're on an anti-coagulant/blood platelet anti-aggregation medication, discuss this with your doctor.
Do not take anti-inflammatory drugs (NSAIDS/Aspirin) for 2-3 weeks before and after the procedure. If you are on anti-inflammatories, discuss this with your doctor during consultation.
Avoid drinking alcoholic beverages for 48 hours before and after the procedure.
Avoid applying moisturiser or make-up on the day of the procedure.
Avoid green tea, fish oil, and vitamin E for 10 days pre and post surgery.
Take Arnica tablets 3 days before the treatment and continue for 4 to 7 days after the treatment.
Tell your doctor about any medications that you currently take (prescription and non-prescription).
After
After the procedure, keep these things in mind:
For the first 24-48 hours after the surgery, apply cold compresses to the treated areas. Do this gently on the areas where the threads have been inserted.
Right after the procedure and for 24 hours, do not speak too much and avoid laughing excessively. Excessive speaking and laughing increase unwanted facial movements.
Do not put make-up on your face for 3 to 5 days.
Sleep in a seated position using some pillows behind you. You can use supporting pillows for your neck. This is important if the threads have been implanted into the mid-face and temporal areas.
For 7 days, sleep on your back with your head slightly elevated. Avoid sleeping with pressure on your face.
Consume liquid or semi-liquid food served at a cold or slightly warm temperature, never hot.
Drink plenty of fluids but do not drink very hot beverages.
Have a soft/small mouthful diet for 7 days.
If possible, do not smoke.
Don't drink with straws as this distorts the facial muscles
Do not frown, raise brows, or smile.
Do not shave for 10 days after the procedure (this is due to involuntarily grimacing). After 10 days, you can shave using a new blade that allows one passage over the skin without distorting the face.
If you cry, cough, or sneeze, hold your face with your hands to avoid excessive use of facial muscle.
Take paracetamol and codeine as prescribed.
Note that it's normal to experience some swelling, bruising, or slight soreness. You may also feel tightness, pulling, and tenderness on your face.
Other Things to Consider
Call your doctor immediately if you experience and of the following:
Your face becomes uneven (sudden relapse)
A bump develops on your face (in the area where the thread was implanted)
If you suspect an infection
Doctor Appointments/Follow-up:
The doctor will advise if the following time frames will vary:
First appointment is on the 3rd day
Second appointment is on the 10th day
Post-operation Care
Confirm a contact number so you can be reached for 24 hours after your surgery.
Call the doctor immediately if you are concerned with any matters related to your surgery.
Don't do strenuous exercise for at least 14 days. Light exercises, such as walking, are fine. If you have any doubt, discuss this with you doctor.
Avoid trauma on the surgery site for at least 45 days after the procedure.
How Much Does Thread Lift Procedure Cost?
In order to determine the cost of the procedure, Dr Lo-an Vu will first examine the areas in which the PDO (polydioxane) will be used. This involves considering the type of PDO (polydioxane) to be used as well as the quantity of threads recommended for every procedure.
Please remember that every patient is different and that some will require a relatively different operation than others. We assure you that you will receive a specific price quotation during your consultation visit at DentArana. We area always pleased to discuss these matters with you in full detail.
Dr Lo-An Vu
Lo-an is a member of the AADFA (Australasian Academy of Dento-Facial Aesthetic), trained and qualified in providing anti-wrinkle treatments, dermal fillers, CGF facials, and Threading.
Read more about Dr Lo-An Vu by visiting Our Team page.
Restore Youthful Appearance with a Non-invasive Thread Lift at DentArana
Experience the amazing benefits of a Thread Lift procedure here at DentArana!
Our practitioner can offer you a free consultation to advise and determine which treatment options are the best for you.
For more information about Thread Lift, contact us on (07) 3351 3366 or visit us at Shop 5 Patricks Place, Corner Dawson Parade and Patricks Road in Arana Hills.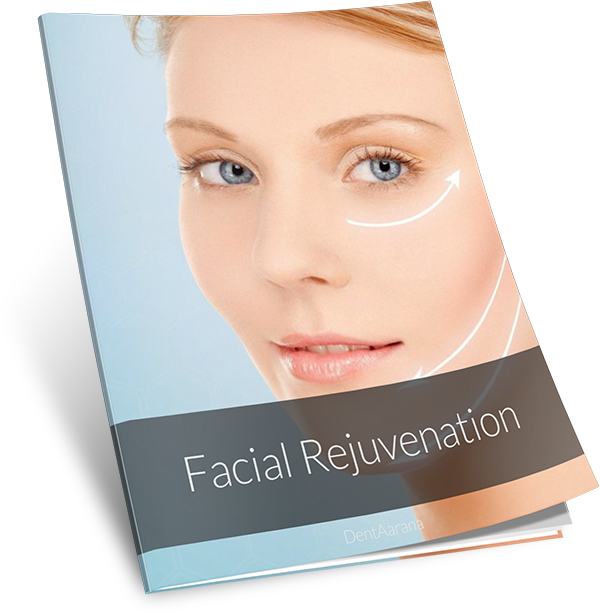 FREE Guide to Facial Rejuvenation Now Available
Get your copy of the ultimate patient guide to facial rejuvenation today!