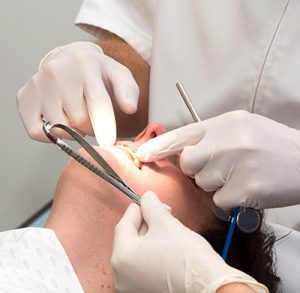 Restorative Dentistry seeks to repair oral conditions and prevent you from losing your teeth.
At our Arana Hills practice we use Restorative Dentistry techniques to regain your sense of overall well-being and prevent further deterioration of your teeth.
The Importance of Restorative Dental Treatments
Restorative Dentistry is essential for patients suffering oral conditions. It enables these problems to be resolved and for patients to regain their overall wellbeing.
Our aim is for your mouth to reach its ultimate healthy state and maintain this condition for the rest of your life.
Good dental hygiene and oral health is fundamental in achieving general wellbeing. Investigations show that inadequate oral health is connected with several serious conditions.
Heart Disease, Cardiovascular Disease, Respiratory Disease and increased risk of stroke are all heightened if the patient also suffers from poor oral health.
Teeth clearly play an important role in our overall health and should not be overlooked. Restorative Dentistry helps to preserve natural teeth and keep them safe and healthy for life.
Routine dental check-ups combined with day-to-day oral hygiene techniques will prevent the need for oral restoration and keep your teeth healthy and vibrant.
We also recommend visiting our Arana Hills practice on a regular basis for a thorough examination and clean.
Restorative Dental Treatments at DentArana
New Patients Special Offer
DentArana offers FREE Consultation for New Patients.
Contact us on (07) 3351 3366 or book your appointment online today!