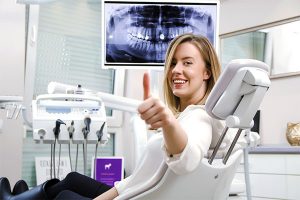 Welcome to DentArana! From the whole team DentArana team, we thank you for choosing us to be your dental partner in Arana Hills.
Rest assured that you made the right choice. DentArana is your trusted family dentist.
Creating A Difference
Our goal is to create a lasting difference to the oral health of the families in the local community. We offer all-encompassing dental services, state of the art dental equipment, and personalised customer service. We strive to cultivate an environment that mirrors the home of our patients.
At DentArana, we have:
Convenient booking system. There are generally three ways to book an appointment – book online, call us, or drop by our office.
Free and easy parking available. Located in green surroundings in Brisbane's western suburbs; the air is clean and parking is freely available.
Extensive services. We have a wide range of dental services. We have facial rejuvenation techniques, TMJ treatment, and Sleep Apnoea solutions.
Free consultations. We offer obligation-free consultations to help you make the proper choices for your dental health. Our free consultations include Dental Implants, Cosmetic Dentistry, Smile Make-over, Orthodontics and Anti-wrinkle Injections.
With DentArana you are in the very best hands. On arrival we invite you to sit back, relax, and enjoy your time in our family-oriented dental practice.
For maximum comfort and care a clinical assistant will accompany you throughout your visit, and our team of experienced dental professionals and practice coordinators will cheerfully answer any questions or concerns about dental treatment.
5 Tips For A Stress-Free Dental Visit
We understand how stressful a dental visit can be, particularly if it is your first visit. Hence we created this list to help you prepare for your dental appointment. Take a look.
Confirm your appointment in advance.
Don't be late. Arrive before your schedule.
Tell your dentist if you are uncomfortable. Your dentist is trained to help you be at ease.
Discuss dental problems. Don't be afraid to spill the beans.
Schedule follow-up dental check ups.
We recommend two dental check ups a year done once every six months. This way we can effectively monitor your progress.
DentArana – Your Local Dentist In Arana Hills
We want you and your family to maintain beautiful, healthy smiles, for life. We look forward to your dental appointments with us. Together, your dream of having a dazzling smile and healthy pearly whites can be a reality.
Call (07) 3351 3366 or visit us at Shop 5 Patricks Place, Corner Dawson Parade and Patricks Road in Arana Hills.