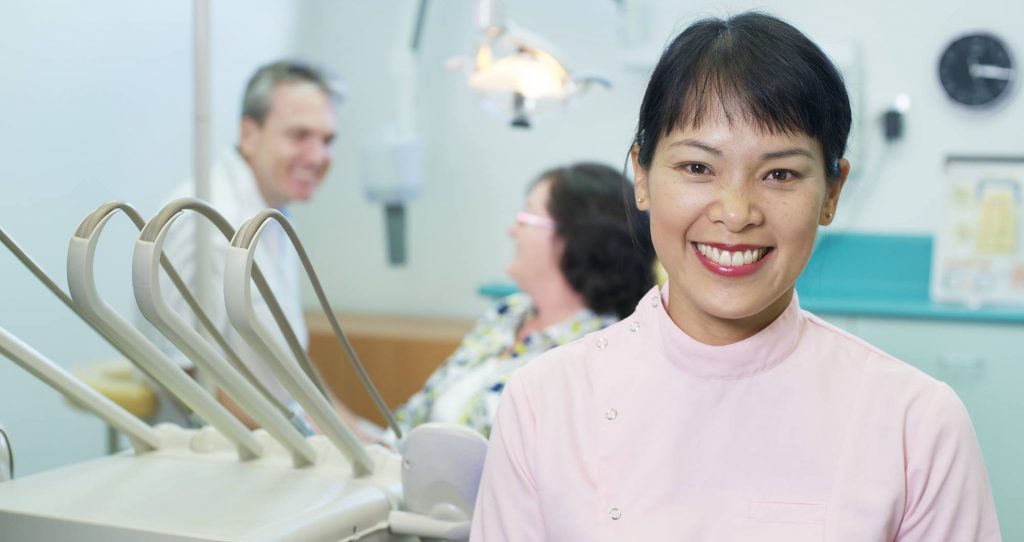 Here at DentArana we offer many alternate treatment modalities, to enhance and optimise your overall health.
These include laser treatment for head and neck pain, Vit C, Vit B and Magnesium IV treatments, as well as prolotherapy.
Health and Wellness Services at DentArana
Sleep and Apnoea Treatment – to address sleep apnoea problems, we will provide you with an at home sleep device and instructions on how to use it. This advanced diagnostic equipment lets you do a comprehensive sleep study in the comfort and privacy of your own home, rather than in a hospital or sleep laboratory.
Read more about Sleep and Apnoea Treatment
TMJ Treatment – DentArana is able to diagnose and treat patients suffering from TMJ Dysfunction with treatments varying depending on the severity of each individual case.
Read more about TMJ Treatment
Anti-Wrinkle Injections – we don't only smooth over your fillings, but also those few wrinkles you wouldn't mind saying goodbye to. Anti-wrinkle injections are done to diminish fine lines and prevent the formation of more wrinkles, resulting in younger and more vibrant looking skin.
Read more about Anti-Wrinkle Injections
Amalgam Fillings – some patients eventually choose to have their Amalgams replaced with white fillings, even when the tooth is neither cracked nor discoloured. At DentArana, you can rest assured that no metal fillings will be used at our dental practice, and we would be very happy to discuss your wishes and concerns.
Read more about Amalgam Fillings
Laser Therapy – DentArana is now equipped with the latest MLS Laser. The therapeutic laser is a safe, effective and gentle method for reducing pain and inflammation, therefore accelerating healing.
Read more about Laser Therapy
CGF and Micro-needling – CGF and Micro-needling is a very effective professional treatment that reverses wrinkles, scars, skin laxity and discolouration using your own stem cells to achieve a more radiant luminous and youthful appearance.
Read more about CGF and Micro-needling.
Threading – A non-surgical Mini Facelift, threading is used for the treatment of ageing saggy skin using absorbable and revitalizing threads that are placed under your skin. Threading involves no general anaesthesia, has minimal downtime, and is suitable for both men and women.
Read more about Threading.
Thread Lift – Thread lift is a safe, convenient alternative to traditional facelift surgeries. Because it is designed to be less invasive, thread lift is ideal for individuals who are not comfortable with extensive plastic surgery. Thread lift reduces sagging skin that occurs around the cheeks, jawline and neck.
Read more about Thread Lift.
PRP Facial – PRP or Platelet Rich Plasma uses the nutrients and growth factors from a blood sample of the patient and combines them with micro-needling. PRP facial and PRP facelift can revitalize the skin, leaving it refreshed and rejuvenated.
Read more about PRP Facial.
Achieve Better Health at DentArana Today!
At DentArana, we are not just all about your oral health. We want to help you achieve your full potential by eliminating pain and improving your overall wellbeing with our unique health care services.
Call or visit us now to find out how we can help you attain better health!
Contact us on (07) 3351 3366 or book your appointment online today!