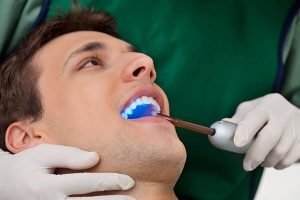 If you want to avoid tooth decay and cavities, ask your dentist about getting dental sealants.
Dental sealants are an important part of your child's preventative dental care, and can be part of yours as well. The sealant acts as a barrier that protects the biting surfaces of teeth from debris, bacteria, and acid.
Your dentist and dental hygienist can answer all your questions about the treatment and its procedure. However, it's also important to be well informed as to how dental sealants could protect your smile for a lifetime
Procedure
Your teeth will be properly examined and cleaned
The teeth will be completely dried so the sealant can easily adhere to the teeth surfaces
Your dentist will place the sealant material on the biting surfaces of the teeth, and the sealant will be hardened by a special light
The procedure is typically quick and non-invasive. Though the treatment is usually recommended for children, dental sealants can be suitable for adults, too. Dental sealants can reduce the development of tooth decay by up to 90%!
Top Benefits of Dental Sealants
Save money – investing in dental sealants is far cheaper than undergoing an expensive treatment for cavities. Teeth that are free from decay are also free from bigger dental issues such as gum disease and tooth loss, which require costly and intensive procedures to remediate.
Save time – Unlike other dental procedures used to treat decay and cavities, the process of treating teeth with sealants can be completed in one appointment.
Improve dental health – tooth decay can cause various dental problems; thus, preventing it in the first place helps you improve the health of your teeth as well as your gums.
Simply done – the application of sealant requires very little time in chair. The procedure is quick and painless, which is why it's very ideal for children. Dental sealant is a great preventative measure for the improvement of oral health.
Visit DentArana Today
If you think you and your child would be a great candidate for dental sealants, give us a call at DentArana or schedule your next appointment with us.
Children's Dentistry Special Offers
DentArana is offering a full dental examination, clean and X-rays (if required) at Rebate Only for patients in a health fund – that's NO GAP for you! This promotion is valid for children and teens between the ages of 1-17.
Not in a health fund? Not to worry! Your child will receive a 20% discount on the Full check-up, clean, and x-rays.
Contact us on (07) 3351 3366 or book your appointment online today!