Same Day Dental Emergency
For Dental Emergency, call us on (07) 3351 3366 for immediate attention or complete the web form below.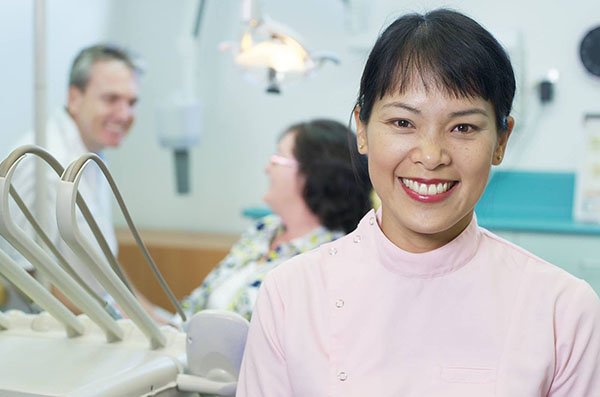 Knocked Out Tooth Emergency (Adult & Baby Teeth) and Dry Socket Emergency
At DentArana we ensure that emergency dental appointments are readily available to you and your family.
Our family owned dental clinic has provided patients in Arana Hills, Keperra, Everton Hills, Everton Park and Ferny Hills with quality professional services for 13 years.
DentArana offers convenient appointments on a Tuesday and Thursday Evening and Saturdays.
Knocked Out Tooth Emergency
Adult Teeth
This tooth can be saved but IMMEDIATE action is required.
Clean the tooth in saliva or, if available, milk. If essential, rinse very quickly in water (water is not the preferred cleaning method – do not scrub the tooth)
Replace tooth in to the jaw. Remember to place it in the correct way around.
Hold tooth in place. You may need to use something such as aluminium foil to act as a splint.
Seek URGENT dental care. The sooner dental treatment can be accessed, the greater chance there is of saving the tooth.
If unable to replace tooth in mouth due to injuries, do not allow tooth to dry out. Store the tooth in milk or wrap it in plastic wrap, eg. glad wrap (not a tissue). Seek urgent dental care.
Do not store the tooth in water. Water makes the cells of the tooth swell and can cause tooth death.
Baby Teeth
If the tooth is a baby or deciduous tooth, do not attempt to replace it. It is best to leave the tooth out.
Re-implanting an avulsed deciduous tooth (knocked out baby tooth) could cause damage to the forming permanent (adult) tooth.
Unless significant soft tissue damage has occurred, antibiotics are not required.
Seek prompt dental help for management of trauma to soft tissue (lips and gums) and examination to ensure no damage has occurred to any forming adult teeth.
Dry Socket Emergency
Dry sockets are a painful condition that can occurs after the extraction of a tooth. Although dry sockets can be extremely painful an emergency appointment with one of our dentists will have you feeling relief almost immediately.
Feel free to ask your DentArana dentist if you are concerned about an extraction site.
Emergency Dental Services at DentArana
DentArana offers a wide range of dental emergency services such as:
If you have a dental emergency, call DentArana as soon as possible. We are a family-friendly dentist serving patients from Arana Hills, Keperra, Everton Park and Ferny Hills.
Contact us on (07) 3351 3366 or book your appointment online today!
DentArana
Address:
Shop 5 Patricks Place, Cnr Dawson Parade & Patricks Rd
,
Arana Hills
,
QLD
4054
Phone number:
(07) 3351 3366
Email:
dentarana@dentarana.net.au
Clinic Hours:
| | |
| --- | --- |
| Monday | - |
| Tuesday | - |
| Wednesday | - |
| Thursday | - |
| Friday | - |
| Saturday | - |
| Sunday | Closed |