Children's Dental Emergencies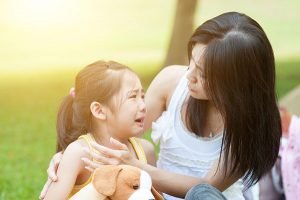 Children are prone to a variety of accidents and injuries. Their active and carefree lifestyle can occasionally cause them to hurt themselves.
Mouth injuries are very common among younger children and teenagers, which is why having a basic knowledge of dental first aid can help children avoid tooth loss and other dental problems.
If your child has a dental emergency, call your DentArana dentist on (07) 3351 3366 as soon as possible so we can address your emergency needs right away.
How To Handle Common Children's Dental Emergencies
Toothache
Have your child rinse their mouth with warm salt water
If you see a swelling, apply a cold compress against the affected area
Avoid putting a medicine on the affected tooth or surrounding gum tissue
Floss or brush your child's teeth to dislodge any food debris
Call your dentist immediately
Knocked-out Tooth
Recover the tooth immediately
Don't touch the root and hold the crown only
Gently clean the tooth with water, but avoid scrubbing or scraping the tooth
For older children, the tooth can be reinserted into its socket with gentle pressure
For younger children, put the tooth in a glass or container filled with milk or saliva
Keep the tooth moist during transportation as this is critical for the success of reimplantation
Chipped or Broken Tooth
Rinse the injured area with clean, warm water
Apply direct pressure on the bleeding using any clean cloth
Put a cold compress on the part of the face where the injury occurred
If possible, collect the broken tooth fragments and bring them to the dentist
Visit a dental clinic right away
Broken Braces
Use a pencil eraser to move the offending wire into place, working slowly to avoid breaking the wire
Go to the dentist immediately
Cover the edges with cotton or gauze while on the way to the dental clinic
The Child Dental Benefits Schedule will continue in 2018
In the news:
The Australian Dental Association (ADA) has applauded announcement by the Turnbull Government and its Health Minister, Greg Hunt, to reinstate the Child Dental Benefits Schedule (CDBS) cap to $1,000.
"The Minister for Health, the Hon Greg Hunt … advised the ADA that a number of changes to the CDBS have been finalised and will take effect on 1 January 2018."
Bulk Bill for children who are eligible for MEDICARE CHILD DENTAL BENEFIT SCHEDULE
Up to $1000 worth of dental treatments over two years
Child Dental Emergency Care at DentArana
DentArana is open from Monday to Saturday for your dental emergency needs. Call our Arana Hills clinic as soon as possible to schedule an emergency appointment.
Contact us on (07) 3351 3366 or book your appointment online today!