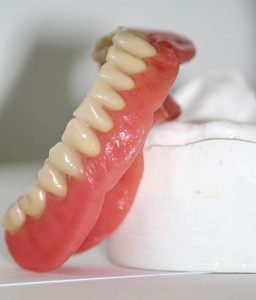 Even though they are made of sturdy materials, dentures are not indestructible. They can break anytime and anywhere. In case of such an unfortunate event, you should know what to do and not to do for your broken dentures.
Denture failure is not a really serious emergency; however, you still want to get them repaired as soon as possible to avoid the discomfort and embarrassment of not being able to wear your false teeth.
Common Causes of Broken Dentures
Dentures break for various reasons. Here are some reasons for denture failure:
Wear and tear over time –dentures that are used for several years or decades have already undergone countless cycles of chewing and daily wear. Consuming very hot and cold foods, as well as acidic items, can also wear dentures down.
Ill-fitting dentures – dentures that don't fit properly may move around the mouth and result in stress and pressure points, which can then cause cracking or breaking of your denture.
Accidental or incidental breakage – this is one of the most common causes of broken dentures.
What to Do If Your Denture Breaks
Depending on the damage, your dentist may need to send out a mould of your mouth to have a dental technician make a new pair of dentures.
If the dentures are not badly damaged, your dentist can repair them in their clinic.
If you notice even small issues with your dentures, see your dentist as soon as possible.
Reminder
Using a denture repair kit to mend your broken denture is often ineffective and even damaging. The success of denture repair kits is limited and their use often causes further repairs that are more difficult. Your dentist may not be able to repair a denture properly if you have tried to fix it with such a kit, or a store bought-adhesive.
Repairing dentures requires expert knowledge and skills, which also involves correct techniques and knowledge of the materials to be used. Only a dental professional has these skills.
Denture Repair at DentArana
DentArana is open from Monday to Saturday for your dental emergency needs. Call our Arana Hills clinic as soon as possible to schedule an emergency appointment. We also provide dental emergency services for patients from Keperra, Arana Hills, Everton Park and Ferny Hills.
Contact us on (07) 3351 3366 or visit us at Shop 5 Patricks Place, Corner Dawson Parade and Patricks Road in Arana Hills.