Anti-Wrinkle Injections FAQs
What are Anti-wrinkle Injections?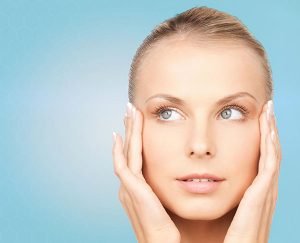 Anti-wrinkle injections are a safe and effective means of minimising the appearance of wrinkles.
They help to smooth specific muscles in the face that result in wrinkles.
Anti-wrinkle injections are commonly used on frown lines, crow's feet, and forehead lines to create a younger, refreshed look.
Anti-wrinkle injections work after around 7-14 days and can last for 3-4 months. They can be used together with dermal fillers to help eliminate both static and dynamic wrinkles.
How do Anti-wrinkle Injections work?
Wrinkles are caused by too many contractions of your face muscles over many years. Anti-wrinkle injections diminish the strength of these facial muscles by supressing the signals from the nerves to the muscle and preventing them from contracting an excessive amount and forming wrinkles. For instance, anti-wrinkle injections can be used to relax the muscles around the eyes in order to prevent the development of crow's feet.
Anti-wrinkle injections do not instantly improve the wrinkle lines (static lines) you see on your skin. On the other hand, after a number of anti-wrinkle treatments, skin that is normally creased can rest and recover and improvement in static lines is typically visible.
Where can Anti-wrinkle Injections be used?
Anti-wrinkle injections are primarily recommended for the treatment of crow's feet, forehead lines, and frown lines. They are can also be used to produce a brow lift by lifting or shaping the position of the patient's brow.
Are Anti-wrinkle Injections safe?
Yes. The doses used for cosmetic applications are very low. In addition, the injections are used to treat millions of patients each year and have a proven safety track record with no long-term side effects.
What happens during the anti-wrinkle injection procedure?
The treatment process involves a few extremely fine needles to inject a very small amount of protein. The patient will experience slight pain and soreness, and a cold pack can be used if required.
The anti-wrinkle injection procedure only takes a few minutes, and the effects are noticeable with 2-3 days. The full effect of the treatment occurs within 1-2 weeks.
What is the effect when you combine Anti-wrinkle Injections with Dermal Fillers?
Combining dermal fillers with anti-wrinkle protein often leads to a much better outcome. It provides more skin tightening and facial rejuvenation, and the skin looks more natural and younger.
The combination of anti-wrinkle injection and dermal fillers is also known as a liquid facelift. Liquid facelift combinations also create stunning results on eye wrinkles, mouth wrinkles, and frown lines.
FREE Consultation on Anti-Wrinkle Treatments at DentArana
Look younger and feel younger with our advanced Anti-wrinkle Treatments. This non-surgical facial aesthetic procedure is the best way to achieve younger looking skin in the least invasive way possible.
Enjoy your FREE Consultation for Anti-Wrinkle Injections.
Contact us on (07) 3351 3366 or visit us at Shop 5 Patricks Place, Corner Dawson Parade and Patricks Road in Arana Hills.